The Maldives is known for its natural beauty, but the country also has a rich cultural and historical heritage. Here are the top 10 heritage sites in the Maldives that visitors can explore to learn more about the country's past:
Hukuru Miskiy: Also known as the Old Friday Mosque, this mosque is one of the oldest in the Maldives and dates back to the 17th century. It features intricate carvings and coral stone architecture.
Maldives National Museum: Located in the capital city of Male, the museum showcases the country's history and culture, including artifacts from the pre-Islamic period, Islamic and Buddhist eras, and the colonial period.
Utheemu Ganduvaru: This historic home was the residence of Sultan Mohamed Thakurufaanu. This national hero led the Maldives in a successful rebellion against Portuguese rule in the 16th century.
Medhu Ziyaaraiy: This mosque and tomb is the final resting place of Abu al-Barakat Yusuf al-Barbari. This Moroccan traveler is credited with introducing Islam to the Maldives.
Fuvahmulah: This island in the southern part of the Maldives is known for its unique culture and traditions, including a distinct Dhivehi language dialect and cowrie shells as currency.
Kudahuvadhoo: This island is home to a unique collection of ancient Buddhist ruins, including stone pillars and carvings that date back to the 8th century.
Muliaage: This historic building in Male was once the sultan's residence and later served as the presidential palace. It now serves as a museum and government office.
Villingili: This island is known for its traditional boat-building techniques and is home to a number of historic boats, including the "dhoni," a traditional Maldivian fishing boat.
Haa Alifu Atoll: This atoll is home to several historic mosques and tombs, including the Haa Alif Utheem Mosque and the tomb of Mohamed Thakurufaanu.
Addu Atoll: This southern atoll is home to several historic sites, including the British Loyalty Memorial, commemorating the Maldivians who served in the British military during World War II.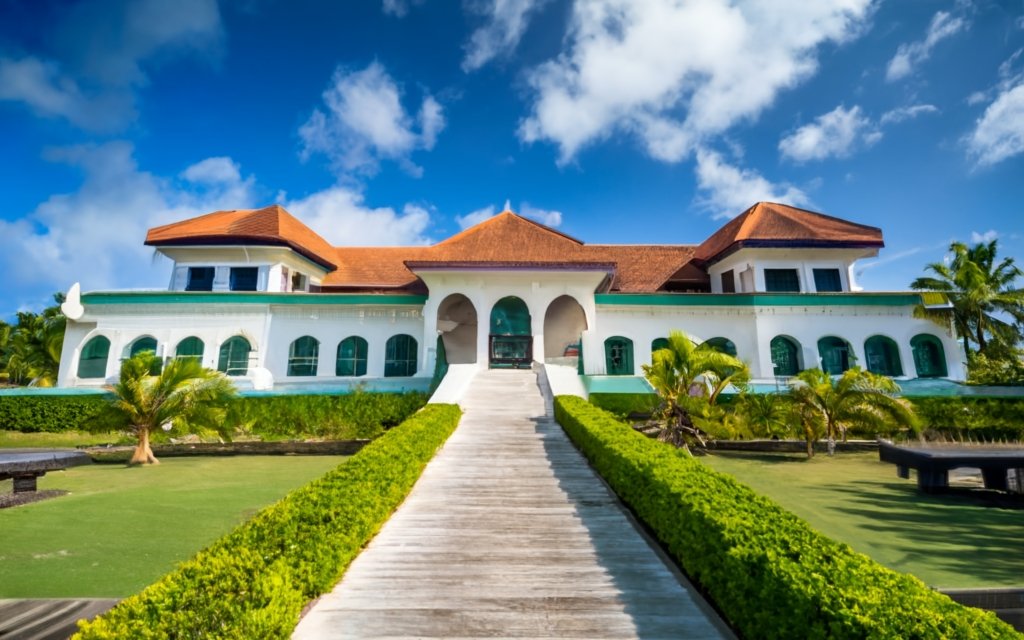 Visitors to the Maldives can explore these heritage sites to gain a deeper appreciation of the country's history and culture, from the pre-Islamic period to the colonial era.