San Diego, often called America's Finest City, has many stunning beaches along its picturesque coastline. Whether you're a local looking for a weekend escape or a traveler seeking the perfect sun-soaked destination, San Diego's beaches have something for everyone. In this comprehensive guide, we'll explore the best beaches in San Diego, highlighting their unique features, activities, and the natural beauty that makes them stand out. From the bustling shores of Mission Beach to the serene cliffs of Torrey Pines, you'll discover why San Diego is a beach lover's paradise.
Mission Beach: Where Fun Never Ends
Mission Beach is a bustling coastal community known for its vibrant atmosphere and iconic boardwalk. Stretching over two miles, it offers something for everyone. Whether you're an adventure seeker, a sunbather, or a water sports enthusiast, Mission Beach has it all.
Key Features:
Miles of sandy shoreline perfect for sunbathing and beach volleyball.
It is a lively boardwalk with restaurants, shops, and amusements.
Belmont Park is an amusement park with a historic roller coaster.
Ideal for water sports like surfing, paddleboarding, and jet skiing.
Fire pits for cozy bonfires at night.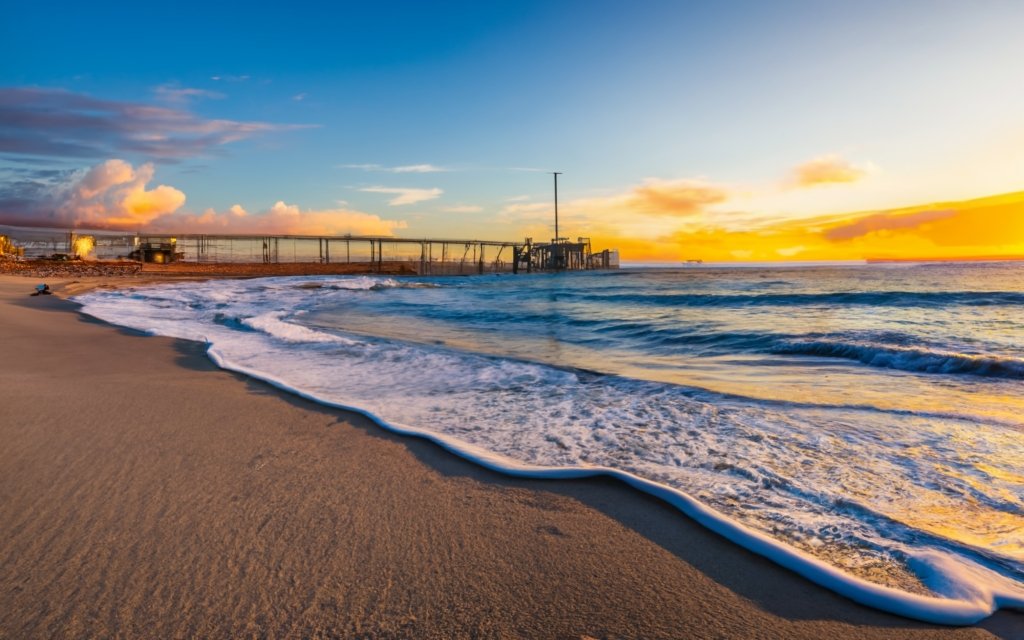 La Jolla Shores: A Gem for Families
La Jolla Shores is a family-friendly beach with gentle waves and a tranquil ambiance. It's an excellent choice for families and those looking for a relaxed day by the sea.
Key Features:
Soft waves are perfect for swimming and snorkeling.
Grassy picnic areas and a playground for kids.
Kayaking and stand-up paddleboarding opportunities.
Nearby access to La Jolla's famous caves and tide pools.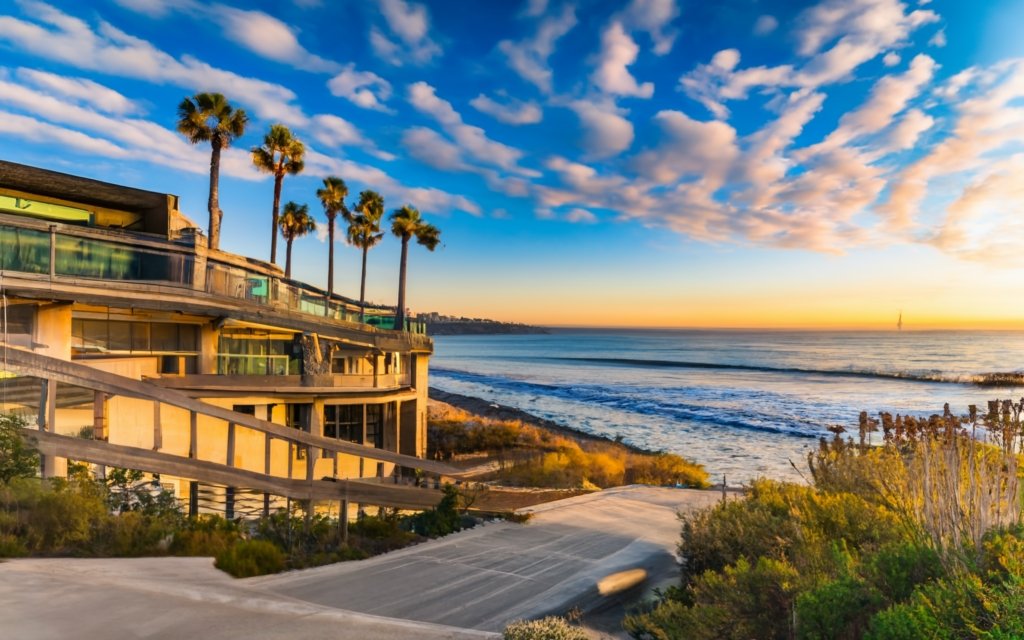 Torrey Pines State Beach: Nature's Majesty
Torrey Pines State Beach is a slice of unspoiled coastal wilderness that offers a unique blend of natural beauty and outdoor adventure.
Key Features:
Dramatic sandstone cliffs provide breathtaking vistas.
Trails for hiking with breathtaking panoramas across the Pacific Ocean.
This is a rare opportunity to spot the Torrey Pine, a protected tree species.
Secluded coves and tide pools for exploration.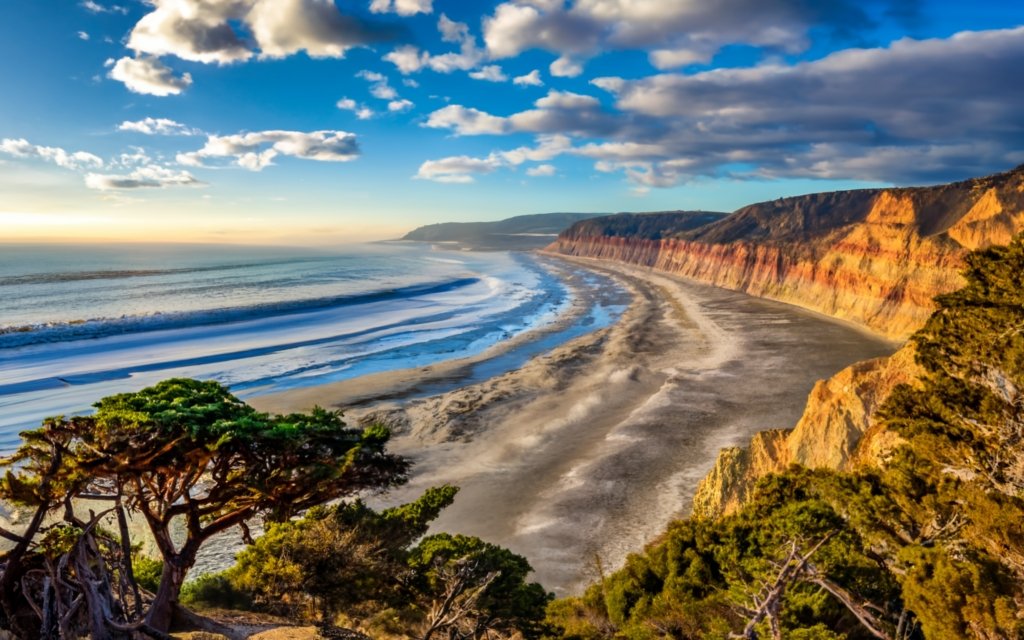 Coronado Beach: A Postcard-Perfect Paradise
Coronado Beach, located on Coronado Island, is often ranked as one of the best beaches in the United States. Its pristine sands and iconic Hotel del Coronado make it a must-visit destination.
Key Features:
Glittering, golden sands that seem to stretch endlessly.
Perfect for swimming and beachcombing.
The historic Hotel del Coronado offers dining and spa services.
Picturesque views of San Diego's skyline.
Pacific Beach: The Heart of the Action
Pacific Beach, or PB as locals call it, is a hub of activity and nightlife. It's a favorite spot for young adults and those looking to enjoy the vibrant San Diego beach culture.
Key Features:
A lively atmosphere with numerous bars, restaurants, and shops.
Great for surfing, boogie boarding, and beachside yoga.
Crystal Pier is an iconic spot for fishing and sightseeing.
A bustling nightlife scene along Garnet Avenue.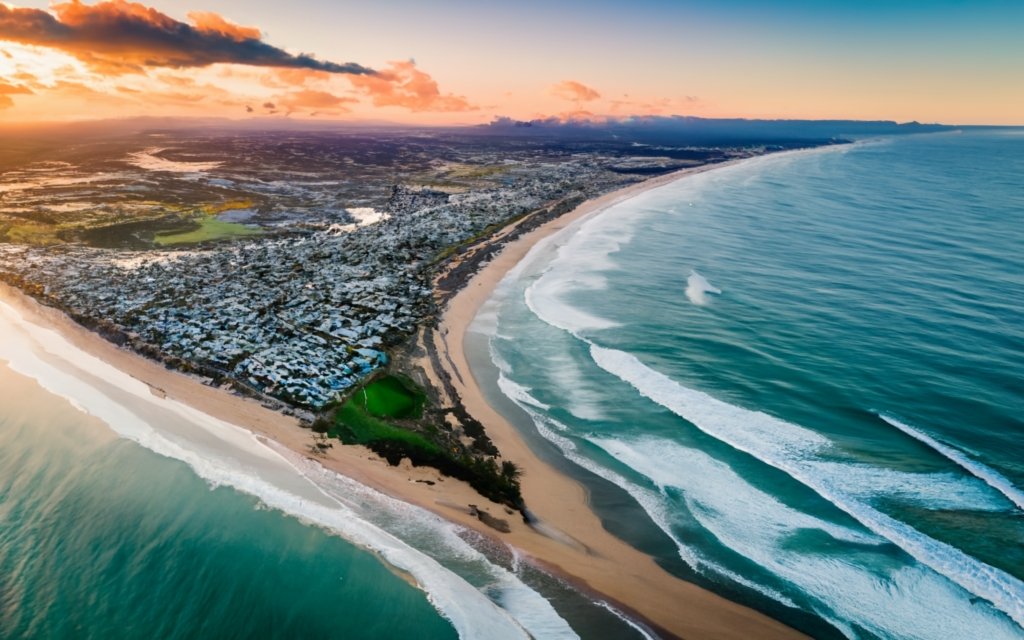 Ocean Beach: Bohemian Vibes
Ocean Beach, often called OB, has a laid-back and bohemian atmosphere. It's a haven for surfers, artists, and free spirits.
Key Features:
A dog-friendly beach with a dedicated canine area.
Sunset Cliffs Natural Park is known for stunning sunsets and tide pools.
The adjacent town has antique shops, cafes, and a farmers market.
A strong sense of community and local pride.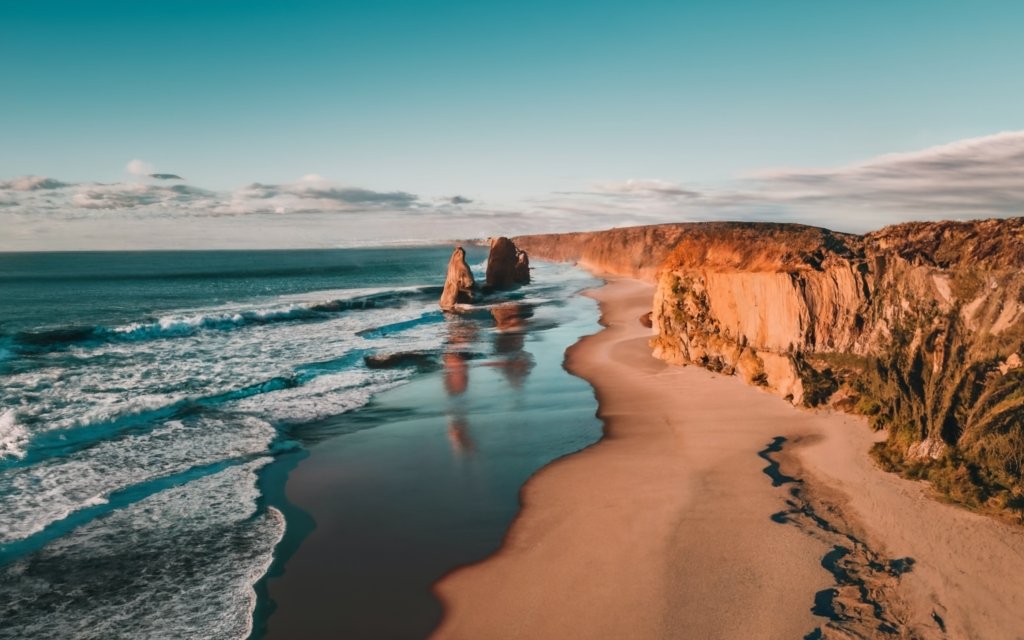 Windansea Beach: Surfer's Paradise
Windansea Beach is a hidden gem known for its world-class surf breaks and stunning scenery. It's a spot where surfers gather to ride the waves.
Key Features:
Legendary surf breaks like "The Shack" and "Big Rock."
Unique, rocky shoreline with picturesque tide pools.
It is a favorite spot for photographers and artists.
It is peaceful and less crowded compared to other beaches.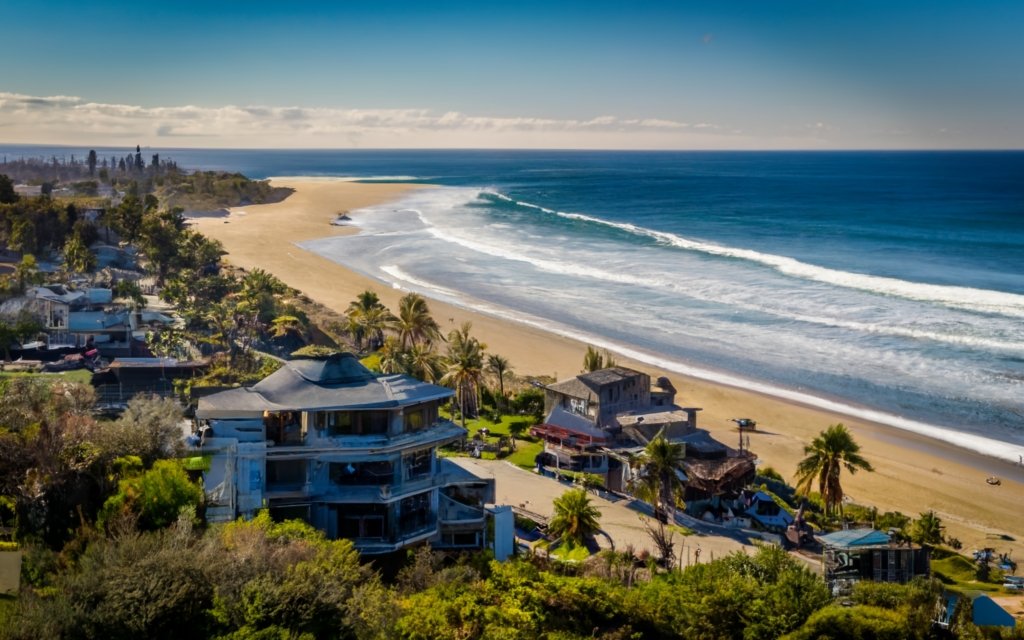 Blacks Beach: A Secluded Retreat
Blacks Beach is famous for its dramatic cliffs, clothing-optional section, and challenging surf breaks. It's a place where nature and adventure meet.
Key Features:
Clothing-optional area for those seeking a unique experience.
Powerful waves draw experienced surfers and bodyboarders.
Tall cliffs provide a sense of seclusion and privacy.
Popular for paragliding off the cliffs.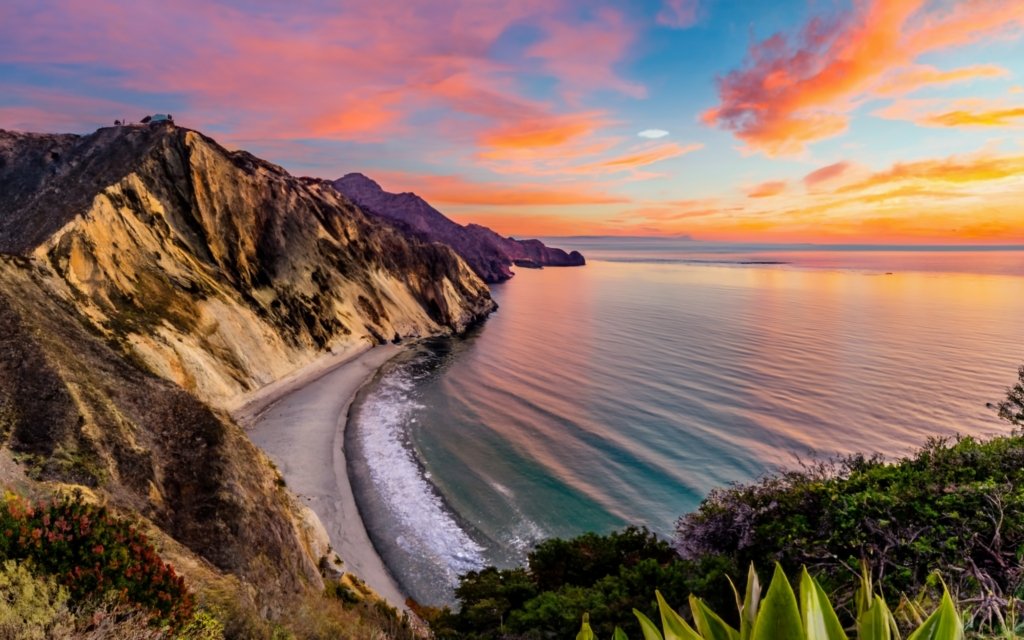 Silver Strand State Beach: Beachfront Camping
Silver Strand State Beach offers a unique beachfront camping experience. It's a pristine, quiet stretch of sand with various recreational activities.
Key Features:
Camping sites are just steps away from the beach.
Calm waters for swimming and paddleboarding.
A bike path and picnic areas for family outings.
Perspectives on both those of the Pacific Ocean and San Diego Bay.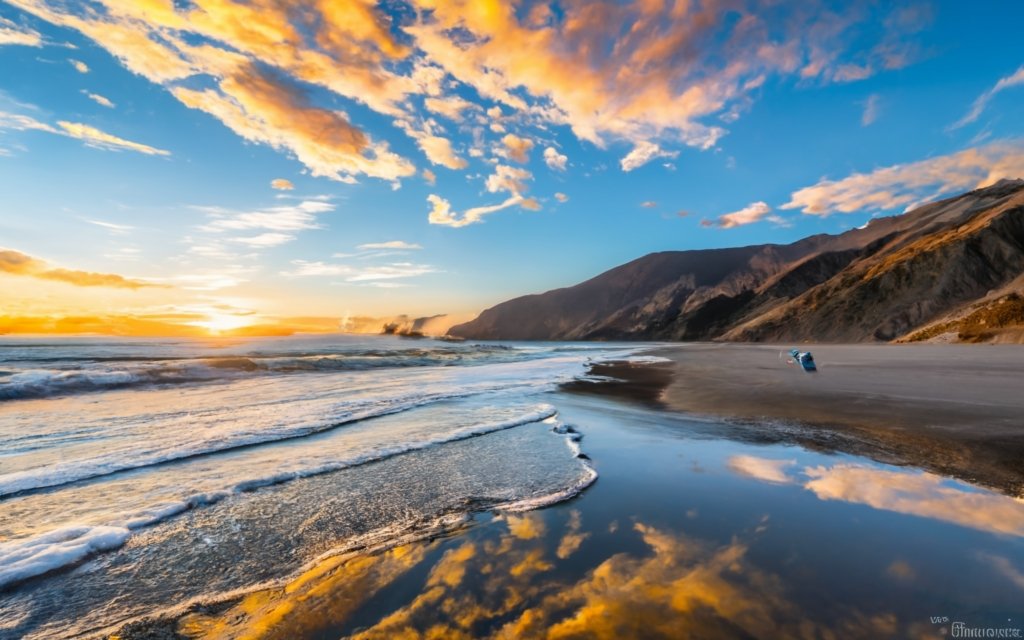 Imperial Beach: A Charming Community
Imperial Beach, located in the southwestern corner of San Diego, is known for its small-town charm and annual sandcastle competition.
Key Features:
A relaxed and family-friendly atmosphere.
The U.S.-Mexico border wall is visible from the beach.
Home to the annual U.S. Open Sandcastle Competition.
Birdwatching at the nearby Tijuana Estuary.