Introduction
In the heart of Gujarat, Ahmedabad is a bustling metropolis known for its rich culture, historical significance, and vibrant lifestyle. But, at times, the clamor of the city can become overwhelming, and one yearns for a tranquil retreat into the lap of nature. Fortunately, Ahmedabad is surrounded by exquisite hill stations, each offering a unique blend of serenity, scenic beauty, and adventure. This comprehensive guide will explore the top hill stations near Ahmedabad, taking you on a virtual journey to these idyllic getaways. Whether you seek respite from the sweltering heat, a romantic escapade, or thrilling outdoor activities, these hill stations have something for everyone.
Mount Abu – Rajasthan's Only Hill Station:
Mount Abu, the only hill station within desert Rajasthan, is a stunning location just 221 km away from Ahmedabad. The drive from Ahmedabad to Mount Abu takes you through beautiful landscapes that offer an unwinding escape from the urban bustle. The cooler climate, the tranquil Nakki Lake, and the Dilwara Jain Temples make Mount Abu ideal for a vacation. Take a boat ride in Nakki Lake, explore the intricate marble carvings of Dilwara Temples or wander through the vibrant market. The Mount Abu Wildlife Sanctuary is worth visiting, which is an absolute must for all nature lovers and birdwatchers. There are various lodging choices and local food, and Mount Abu is an ideal place to relax and recharge.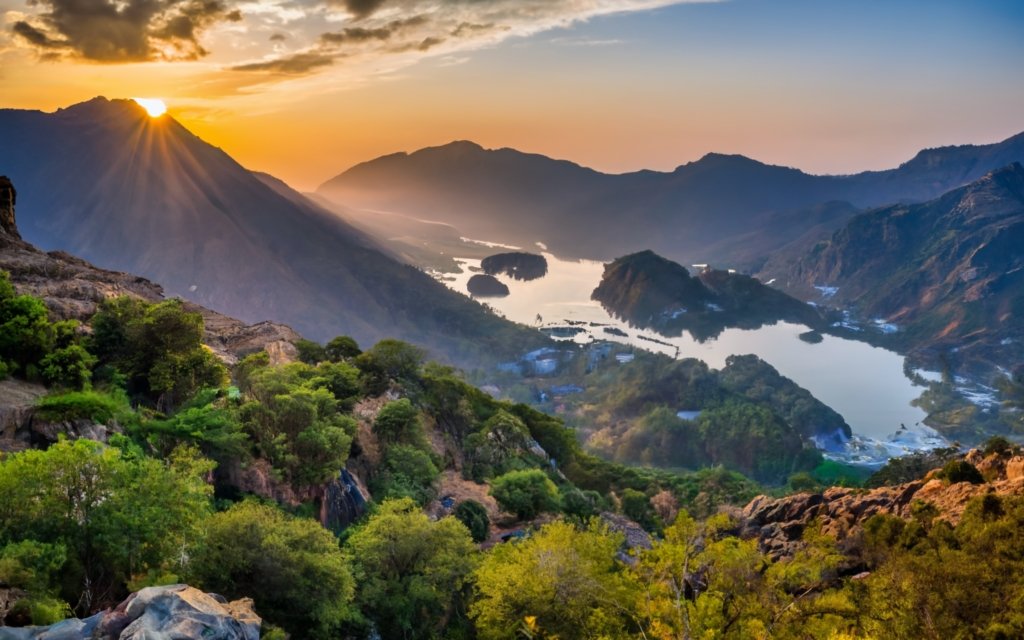 Saputara – Gujarat's Own Hill Station:
Nearly 400 kilometers from Ahmedabad, Saputara is Gujarat's hill station famous for its lush, green, beautiful scenery. Traveling from Ahmedabad to Saputara can be an exciting journey through winding roads before ascending to the Western Ghats. Saputara Lake is a central attraction where you can enjoy the lake's tranquillity and boating. The exquisitely constructed Saputara Garden is a beautiful spot to unwind and take in the beauty of nature. Experience the adrenaline-inducing hike through Sunset Point for panoramic views of the Dang Forest. Saputara has a wide range of activities, including paragliding, rope climbing, and trekking, which makes it a perfect location for those who love adventure. Saputara's tribal tradition, characterized by its distinct art forms and dance, is a unique touch to the experience.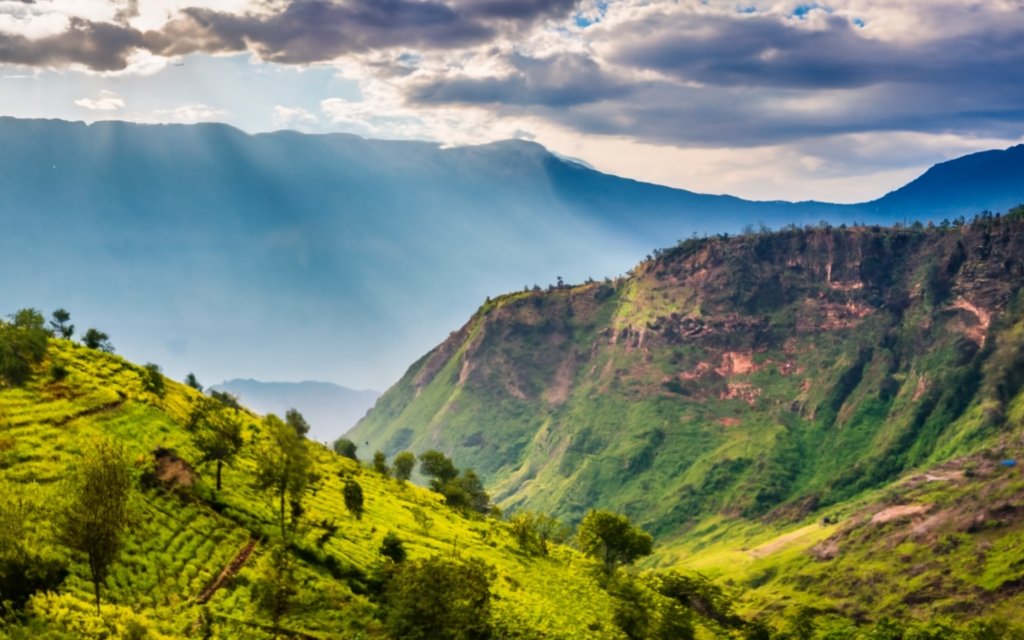 Wilson Hills – The Abode of Peace:
Located approximately 318 kilometers from Ahmedabad, Wilson Hills is a hidden gem in the Union Territory of Dadra and Nagar Haveli. Perched at an elevation of 2,500 feet above sea level, this hill station is named after Lord Wilson, the Governor of Mumbai in 1925. Wilson Hills is known for its serene atmosphere, lush green forests, and pleasant yearly climate. The Barumal Temple and Ozone Valley are major attractions here, offering breathtaking views of the surrounding landscape. Wilson Hills provides nature lovers and trekkers with various trails and opportunities to explore the dense forests and beautiful waterfalls. It's a peaceful and unspoiled destination where you can truly disconnect from the urban chaos.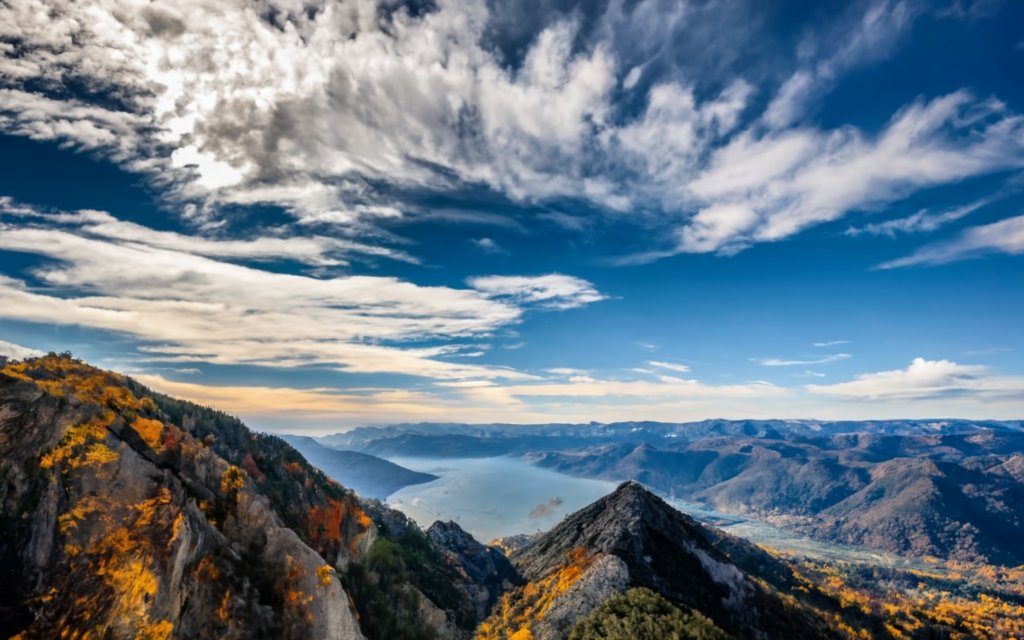 Toranmal – A Gem in the Satpura Range:
Toranmal, situated around 322 km from Ahmedabad, is an undiscovered hill station within the Satpura Range. The forest is dense and lush, and the hill town offers peace and a respite from hot summer temperatures. Toranmal Lake is a serene place to go boating, and nearby Lotus Lake adds to the appeal of this spot. The Gorakhnath Temple is a significant holy site offering breathtaking views of the entire region. Toranmal's beautiful greenery and mild weather make it a great spot for walking in nature, bird-watching, and photography. Trekkers who want to experience adventure can take on trails like those of Yashavant Lake Trek and Satpura Trekking, both of which provide thrills and natural beauty.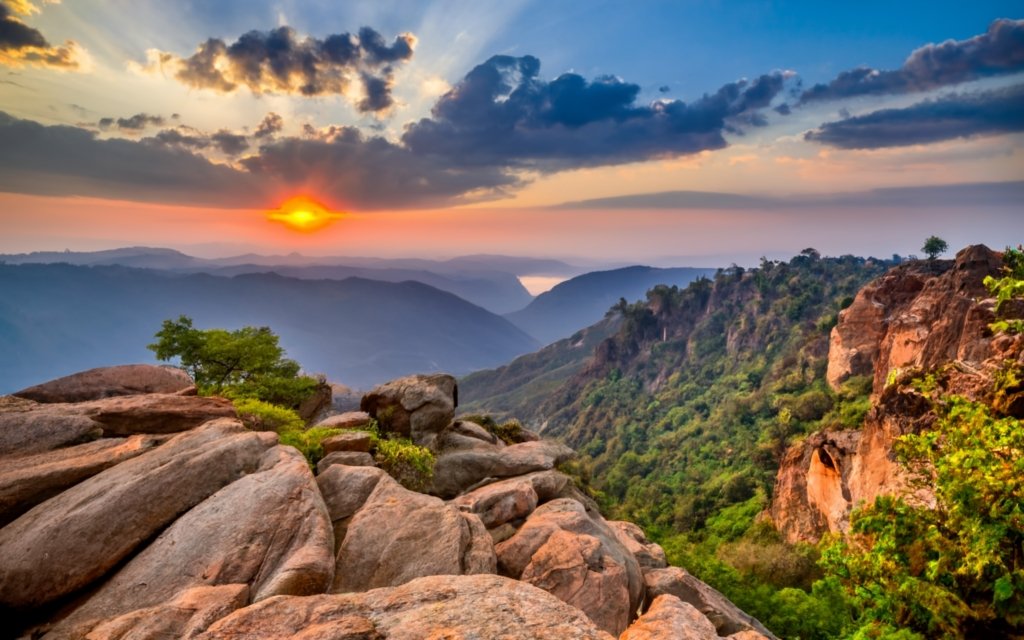 Ambaji – The Pilgrimage Hill Station:
Located approximately 171 kilometers from Ahmedabad, Ambaji is a unique pilgrimage and hill station combination. It's a sacred destination and a serene retreat into the Aravalli Range. The Ambaji Temple, dedicated to the Goddess Amba, is a revered shrine attracting devotees from all over the country. The temple's vibrant architecture and spiritual ambiance create a sense of tranquillity. The nearby Kumbhariya Jain Temples are a testament to exquisite art and architecture. Ambaji also offers various opportunities for trekking and nature walks, providing a spiritual and natural experience.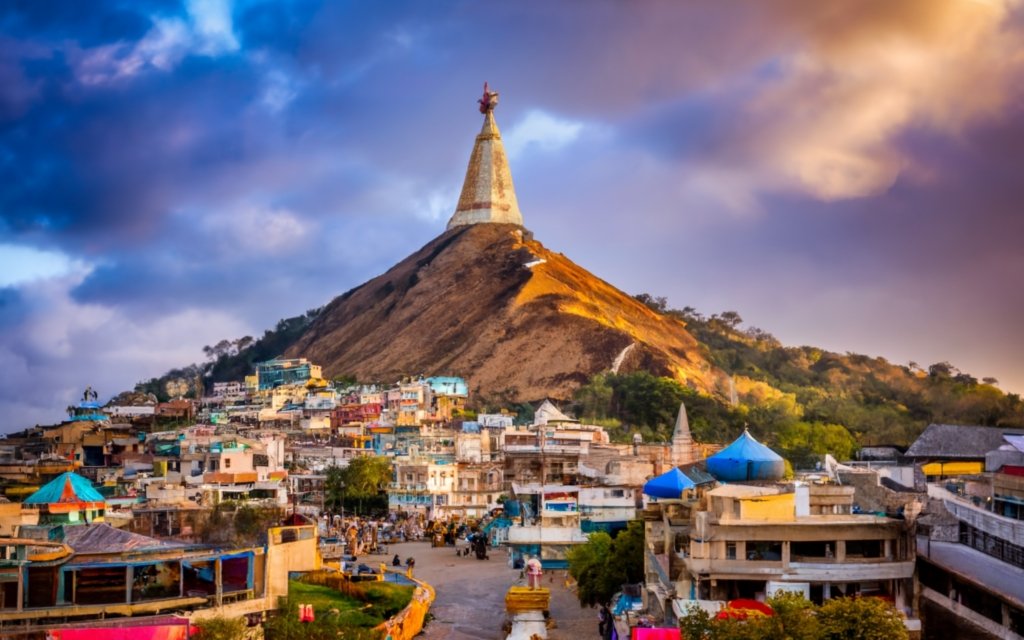 Matheran – A Glimpse of the Past
Although a bit farther from Ahmedabad, at around 582 kilometers, Matheran is worth the journey. This charming hill station is unique in that it is entirely vehicle-free, allowing you to experience the tranquillity of nature without the noise and pollution of vehicles. The toy train journey to Matheran is a delightful experience in itself. Once you arrive, you'll find yourself in a lush, green landscape with numerous viewpoints, such as Panorama Point, Echo Point, and Louisa Point, that offer stunning vistas of the Western Ghats. Matheran is known for its colonial-era architecture and old-world charm. Horseback riding, trekking, and exploring ancient temples are popular activities here. The serene atmosphere and cool climate make it a perfect escape from bustling city life.
Pavagadh – A Blend of History and Nature:
Pavagadh, located just 148 kilometers from Ahmedabad, is a unique hill station with a rich historical heritage. The Pavagadh-Champaner Archaeological Park is a UNESCO World Heritage Site known for its historical and architectural significance. The park houses several historical structures, including the famous Kalika Mata Temple and the Jami Masjid. The trek to the temple is an exciting journey with panoramic views of the surroundings. The Machi Haveli, located on the plateau, is an excellent place for a leisurely stay, and you can explore the charming village of Champaner nearby. Pavagadh offers a blend of history, spirituality, and natural beauty, making it an intriguing destination for history buffs and nature enthusiasts.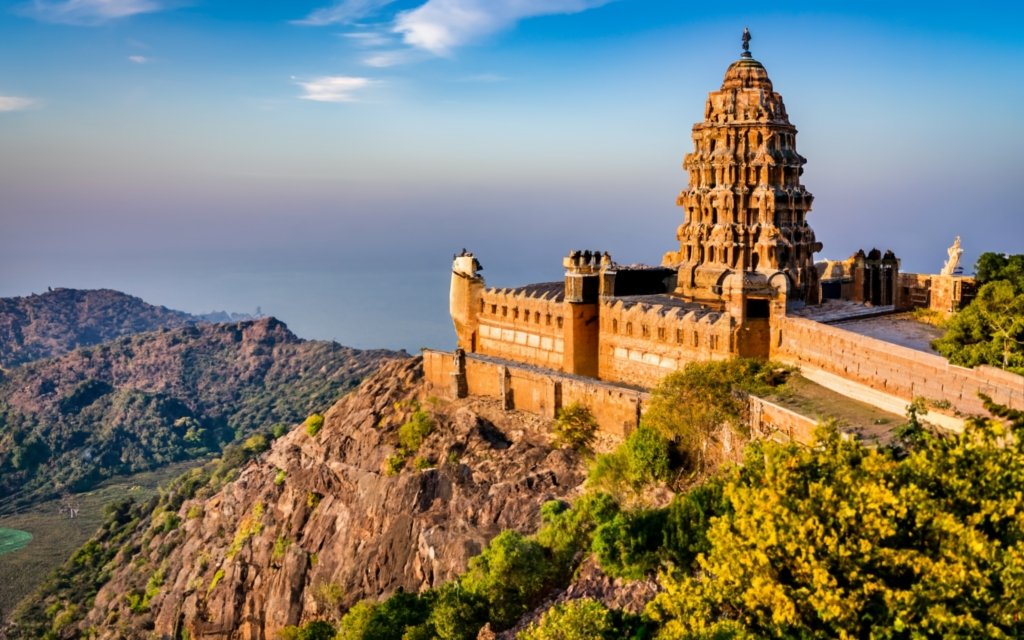 Pachmarhi – Queen of Satpura:
Pachmarhi, located at a considerable distance of around 698 kilometers from Ahmedabad, is often called the "Queen of Satpura." This picturesque hill station is known for its dense forests, cascading waterfalls, and unique rock formations. The Bee Fall, Pandava Caves, and Dhoopgarh, the highest point in the Satpura Range, are some must-visit attractions. Pachmarhi also offers ample opportunities for trekking, bird watching, and nature photography. The Bison Lodge Museum provides insights into the history and culture of the region. With its pleasant climate and diverse natural beauty, Pachmarhi is a serene haven for those seeking a more extended retreat.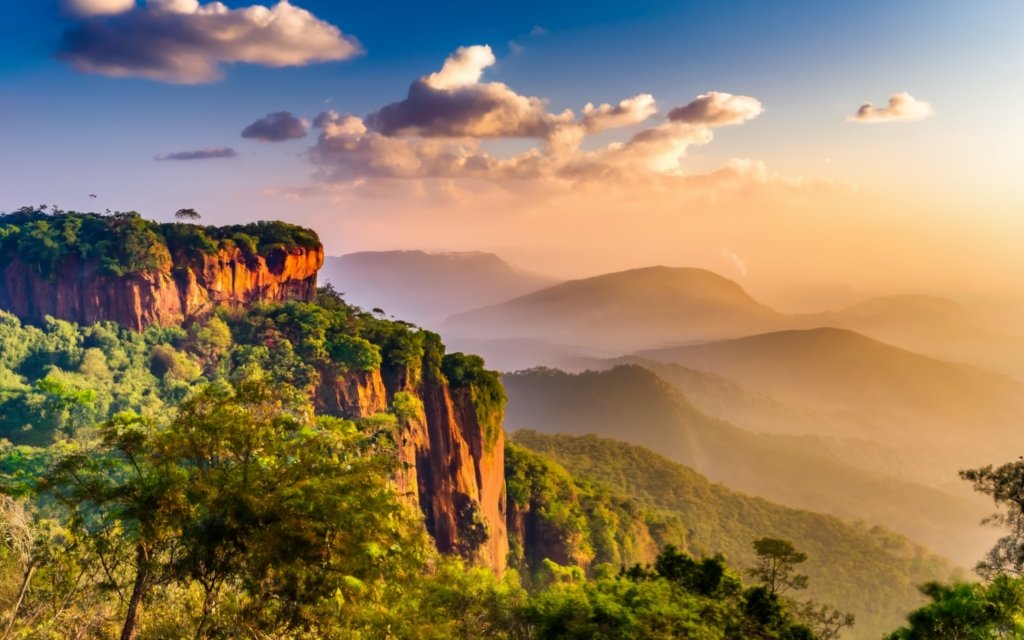 Amboli – Maharashtra's Hidden Gem:
Amboli is located around 352 kilometers away from Ahmedabad. It is a hidden jewel located in Maharashtra's Western Ghats. Famous for its beautiful misty landscapes, lush green hills, and stunning waterfalls, Amboli can be a dream for nature lovers. There are several major tourist attractions, including Amboli Waterfall, Hiranyakeshi Temple in the vicinity, and Mahadevgad Fort. Amboli's mild climate is a perfect place to visit throughout the year. The thick forests surrounding the hill station are filled with diverse wildlife and plants, making it the ideal location for hiking and wildlife lovers.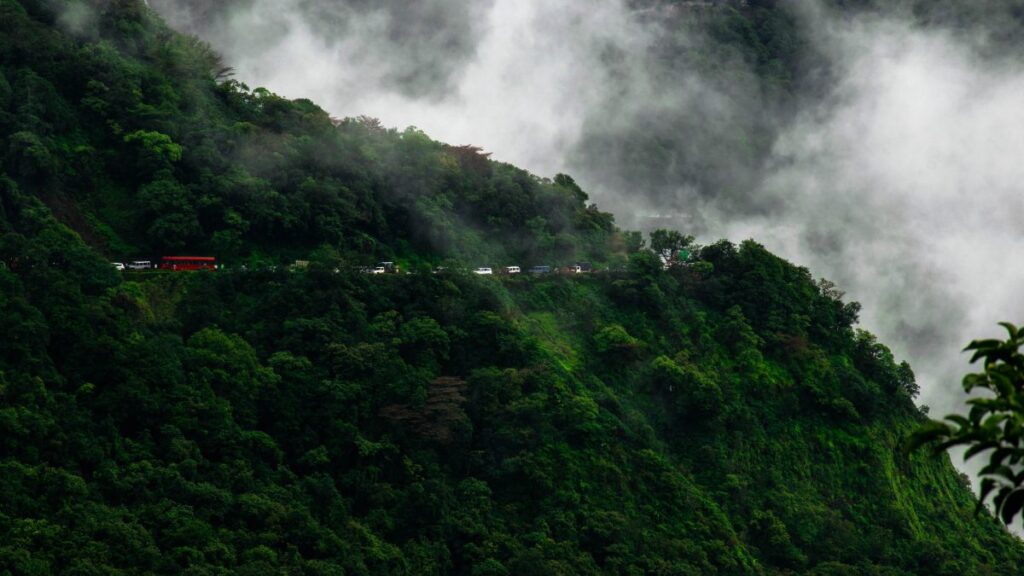 Pavana Dam – A Serene Weekend Getaway:
Pavana Dam is an excellent option for a quick weekend escape, located approximately 193 kilometers from Ahmedabad. This serene destination is known for its tranquil waters and beautiful surroundings. You can camp by the lakeside, indulge in water sports, or take a boat ride to soak in the scenic beauty. Pavana Dam is a peaceful place to unwind, away from the chaos of city life.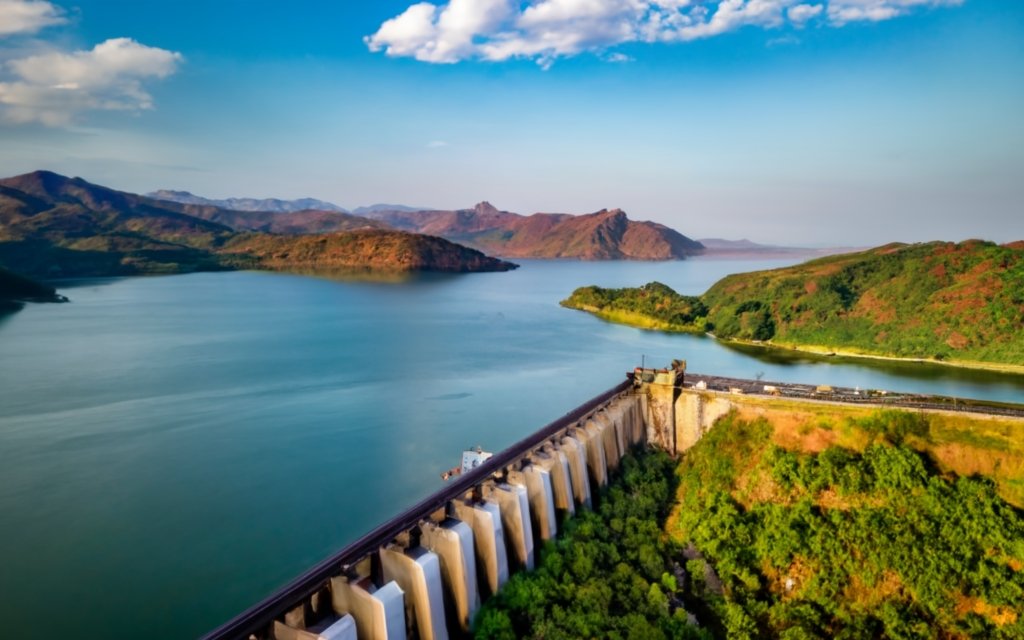 Conclusion
The mountain towns near Ahmedabad provide various experiences, including religious experiences, historical exploration, nature walks, and even adventure activities. These tranquil spots provide an ideal escape from a busy city and provide the opportunity to reconnect with nature. The unique character of each hill station is ideal for weekends away or long holidays. Therefore, whether you're a lover of nature, an avid historian, or just looking for a place to find spiritual peace, the hill stations of these towns will be a must for your travels. Make a plan, take your luggage, and take an unforgettable excursion to these stunning destinations.