Dalhousie:
Khajjiar: Khajjiar, referred to as the "Mini Switzerland of India," offers lush meadows.
Dainkund Peak: It offers panoramic views of the surrounding valleys and the snow-capped peaks of the Himalayas.
Chamera Lake: A serene reservoir surrounded by pine forests, perfect for boating and picnics.
Kalatop Wildlife Sanctuary: Home to diverse flora and fauna, it's great for nature lovers and trekkers.
St. John's Church: A beautiful church known for its neo-gothic architecture.
Panchpula: A picturesque spot with a waterfall and a monument dedicated to Sardar Ajit Singh, a freedom fighter.
Ganji Pahari: A lesser-known hill with a dense forest, ideal for hiking and photography.
Subhash Baoli: Named after Subhash Chandra Bose, it's a natural spring surrounded by pine trees.
Satdhara Falls: A series of seven stunning waterfalls, believed to have therapeutic properties.
Rang Mahal: A historic building showcasing beautiful wall paintings and artifacts.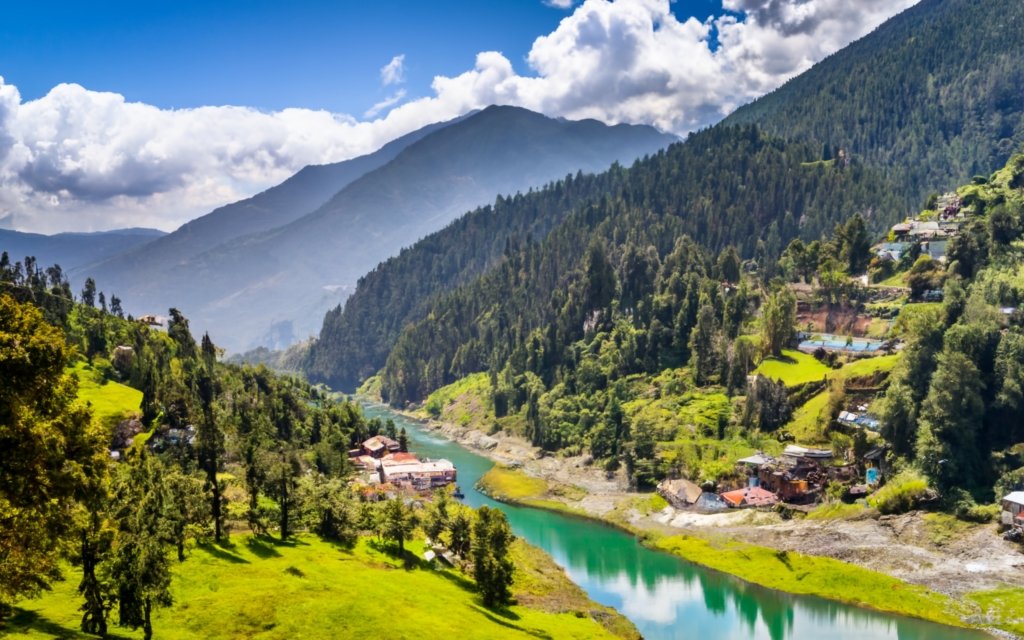 Dharamshala:
McLeod Ganj: Known as "Little Lhasa," it's the residence of the Dalai Lama and a hub for Tibetan culture and spirituality.
Bhagsu Waterfall and Bhagsunath Temple: An ancient temple and a tranquil waterfall dedicated to Lord Shiva.
Triund: A popular trekking spot offering panoramic views of the Dhauladhar Range.
Namgyal Monastery: A significant Tibetan monastery offering a peaceful ambiance.
Dharamshala Cricket Stadium: Situated high on a mountaintop in Dharamshala, it is one of the highest cricket grounds worldwide and features breathtaking mountain vistas.
Kangra Valley: Explore the lush Kangra Valley and visit the Kangra Fort.
Tea Gardens: Dharamshala is known for its tea plantations; you can take a tour to learn about tea production.
Dal Lake: An idyllic lake surrounded by deodar trees.
Norbulingka Institute: A center for preserving Tibetan art and culture.
Masroor Rock Cut Temples: Ancient rock-cut temples with intricate carvings.