Rishikesh, situated between the Himalayas, is an area where you can seamlessly combine spirituality and excitement. The city is a magnet for visitors from around the globe. It doesn't matter if you're seeking peace and tranquility in the sacred Ganges or experiencing an adrenaline rush with thrilling adventures. Rishikesh has something for every person.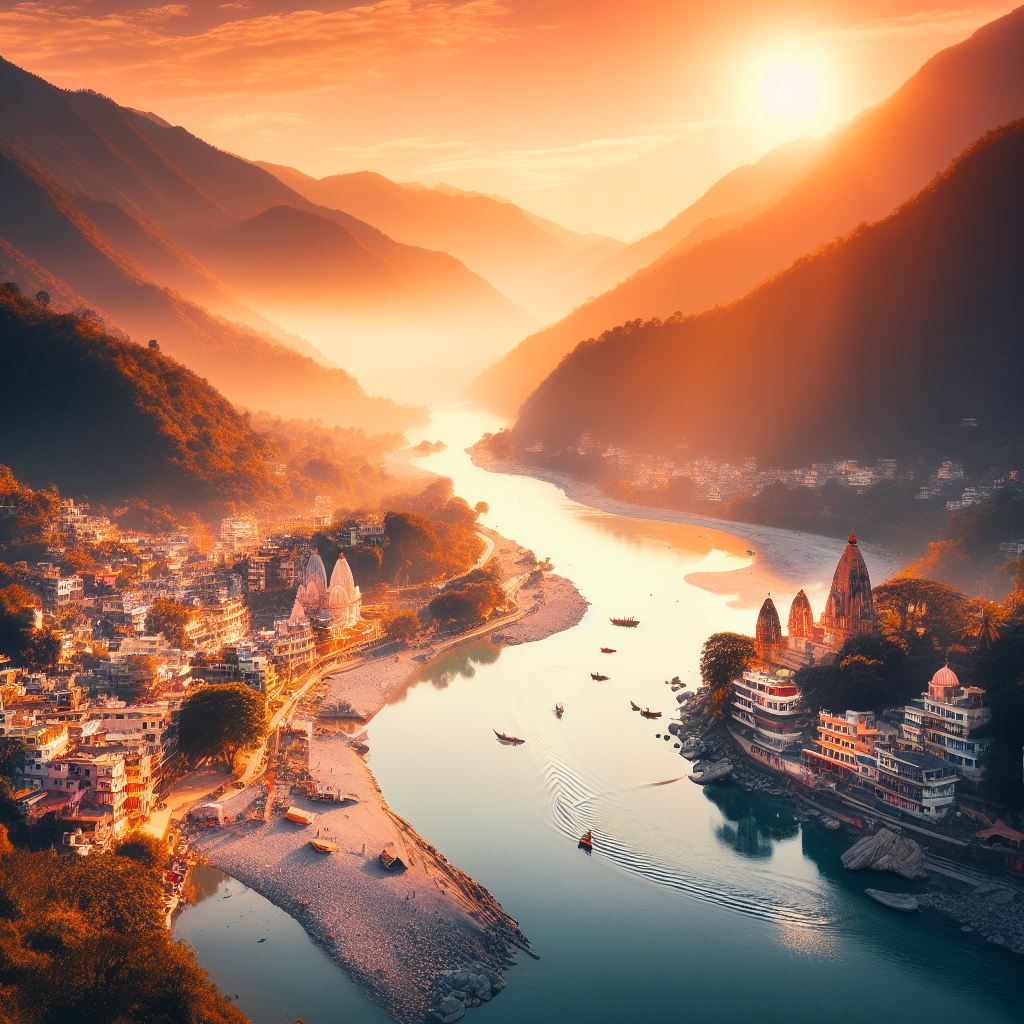 Getting There
Before you embark on your trip, understanding how to get to Rishikesh is crucial. The closest major airport is the Jolly Grant Airport in Dehradun, located around 35km from the city. From there, you could employ a taxi service or an auto to get to Rishikesh. Alternatively, you could travel by train to Haridwar, a quick drive from Rishikesh.
Where to Stay
Rishikesh has a variety of lodging options that will fit any budget. There are various options, including luxurious hotels overlooking the Ganges and budget-friendly guesthouses. To experience something truly unique, you should stay at an ashram. Here, you will be able to immerse yourself in the spiritual practice.
Spiritual Exploration
Rishikesh is sometimes called "the "Yoga Capital of the world" for a good reason. It is the perfect place to develop your yoga and meditation practice. Many ashrams provide Yoga and meditation retreats, helping you connect to the inner you and discover tranquility in the midst of everyday life.
Take advantage of the chance to visit the famous Parmarth Niketan Ashram. It is home to the enchanting Ganga Aarti every night. The view of a million diyas (oil lamps) floating in the Ganges is amazing.
Adventure Thrills
For the adventure enthusiasts, Rishikesh is a paradise. The mighty Ganges offers white-water rafting, kayaking, and even cliff-jumping opportunities. The lush forests surrounding Rishikesh are perfect for trekking and camping.
One of the must-do activities is the thrilling bungee jumping experience at Mohan Chatti. This is the place to be if you're seeking an adrenaline rush. The jump takes you off an 83-meter-high platform with the Ganges flowing beneath you.
Exploring the Town
Rishikesh town itself has much to offer. Take a stroll across the Laxman Jhula and Ram Jhula suspension bridges. These bridges provide fantastic views of the Ganges and lead to various temples and markets.
Visit the Beatles Ashram, also known as the Maharishi Mahesh Yogi Ashram, where the legendary band, The Beatles, stayed in the late 1960s. It's a place of historical significance with an artistic charm attracting photographers and art enthusiasts.
Culinary Delights
Rishikesh is a haven for vegetarians and vegans. You'll find many restaurants and cafes offering delicious and healthy vegetarian cuisine. Try the local specialty, Aloo Ke Gutke, a spicy potato dish that will tantalize your taste buds.
Shopping
Rishikesh is famous for its lively markets, which sell various handicrafts and spiritual products. There are beautiful items for sale, such as souvenirs such as jewelry, clothes, and incense sticks. Markets in the local area are an excellent place to connect with friendly locals and get a feel for the rich culture.
Best Time to Visit
The best time to travel to Rishikesh is between September and November and from March through April. The weather is mild in these seasons along the Ganges, which is ideal for enjoying water sports. Do not visit during monsoon, since the Ganges could become extremely turbulent.
Conclusion
In conclusion, Rishikesh offers an irresistibly unique mix of spirituality and adventure. Rishikesh provides both opportunities if meditation or white water rafting brings inner peace. From its tranquil Ganges riverbanks and majestic Himalayan range to the vibrant lifestyle and lively nightlife – Rishikesh will leave an everlasting mark upon any traveller who experiences its magic! Pack up and visit this spiritual yet thrilling paradise; Rishikesh awaits your arrival with open arms.
This comprehensive guide should make planning your Rishikesh journey much simpler. Feel free to share it with other travelers, making the most of their visit to this charming destination.