Internet:
"A global computer network providing a variety of information and communication facilities, consisting of interconnected networks using standardized communication protocols."
In an attempt to make connection possible for the entire globe, we've seen a number of fascinating new projects pop up aiming to use 'constellations' of satellites to bring the internet to every human on the planet.
Namely, OneWeb, purchased by the UK Government, and StarLink from Elon Musk's SpaceX. It is launched in 25 countries around the world that have been presumed the Future of the Internet.
Future of the StarLink:
"Star link is a satellite Internet constellation operated by SpaceX providing satellite Internet access coverage to most of the Earth"
1. Applications: Internet service
2. Manufacturer: SpaceX
3. Equipment: Ku-, Ka-, and E-band phased array antennas; Laser transponders (some units); Hall-effect thrusters
4. Launch mass: v 0.9: 227 kg (500 lb); v 1.0: 260 kg (570 lb)Starlink, SpaceX's internet connectivity constellation, is getting a speed boost. … SpaceX's emerging constellation of satellites has expanded since its first launch in 2019 to 1,871 satellites in orbit, the largest constellation in orbit.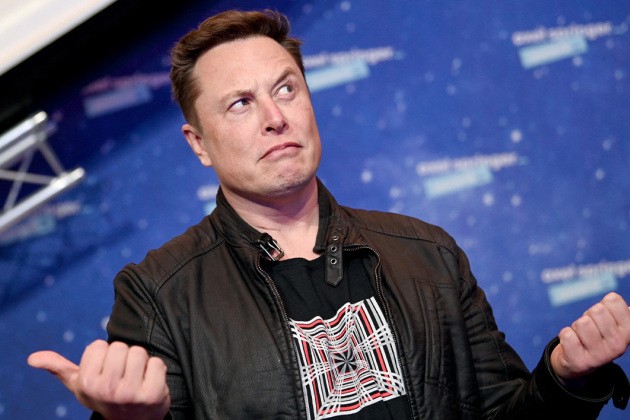 WHO OWNS STARLINK?
SpaceX
Elon Musk's SpaceX gave an update on its Starlink internet service, as the company launched more satellites into orbit. SpaceX engineer Jessie Anderson said during a webcast of the company's first launch of the year that Starlink now has more than 145,000 users in 25 countries around the world.
HOW DOES IT WORK?
Constellations, of course, are groups of stars (in this analogy: satellites) that, when plotted on a map and joined with lines (data connections), form a recognizable shape or image (web of connectivity). Since they're interconnected 'constellations', these satellites will seamlessly handoff data to each other.
From a consumer perspective, the experience is likely to be similar to setting up old satellite TV, or something like setting up a 4G broadband connection with an antenna or 4G router.
The difference is that, given the low orbit altitude of these satellites (planned at 160- 2000km above the Earth's surface), they will not be geostationary and, instead, will orbit the earth approximately every 90-120 minutes.
Therefore no single satellite, or group of satellites, will be able to provide a single location with constant connectivity.
To overcome this problem, a network of hundreds, or even thousands, of satellites, seamlessly beaming data between them.
PURPOSE OF STARLINK:
By being closer to our planet and networking together, Starlink's satellites are meant to carry a large amount of information rapidly to any point on earth, even over the oceans and in extremely hard-to-reach places where fiber-optic cables would be expensive to lay down.
Using advanced satellites in a low orbit, Starlink enables video calls, online gaming, streaming and other high data rate activities that historically have not been possible with satellite Internet users can expect to see download speeds between 100mb/s and 200mb/s and latency as low as 20 meters per second in most locations.
BENEFITS OF SPACEX STARLINK:
Starlink also has an advantage with its altitude, orbiting at roughly 750 miles (1200 kilometers), much closer to earth than GPS in medium earth orbit.
SpaceX Starlink premium customers can get:
Better performance in extreme weather conditions
Priority support, 24 hours a day and seven days a week
The bandwidth available for critical service, even when the network is under heavy use
Double the antenna capacity of the standard Starlink dish.
The Premium tier comes with a new, squircle-shaped dish as opposed to the
standard circular design.
SPACEX STARLINK PRICE:
Starlink Premium costs $500 per month. The initial hardware is priced at $2,500 plus shipping and fees. Users are expected to place a $500 deposit to reserve their order.
The new tier is exceptionally more expensive than standard Starlink orders. The company normally charges $99 per month for the service, $499 for the mandatory initial hardware, and a $99 deposit.
SPACEX STARLINK SPEED:
This is the million-dollar question, of course. Internet providers are continually competing to offer faster and more reliable connections to their customers, so LOE satellite internet has to offer competitive speeds if it's to be economically viable.
The Starlink website promises speeds between 50 and 150Mbps at present, with impressive latency of between 20-40ms, depending on where you're connecting from. This is in line with median connectivity speeds but certainly leaves room for improvement. As technology develops, it's expected that this will continue to rise.
WILL STARLINK WORK ON MOBILE?
Starlink is currently designed to be a non-mobile internet provider. Its satellite dishes are meant to be stationary and provide internet for homes and businesses. This does mean that you can connect to your Starlink network using your cell phone, but only via wifi and within proximity to your router.
WHERE WILL STARLINK OPERATE?
OneWeb and Project Kuiper are still in their infancy, so it's mere speculation at this point with those – but the idea seems to be that these constellations will seek to serve the entire world. Whether you're in a remote rural village, a high-density city, or even the middle of the ocean – you should be able to find a satellite from which you can access the internet.
This will be a big deal for planes, boats, and other remote transportation – but it could also radically transform traditional household internet if it delivers a better experience cheaply and efficiently.
Starlink is currently in Beta and there are already users around the globe using the service functionally. Though it is expensive in comparison to other services, those in remote regions who have typically had frustrating experiences with the internet might be willing to pay the premium. In fact, remote regions are perhaps most optimally placed to benefit from this service since a clear view of the night sky is the only prerequisite.
SPACEX STARLINK LATENCY:
SpaceX's marketing literature suggests there is no difference in latency between the two tiers of service.
Latency measures the response time in milliseconds. That's important for applications that require lightning-fast responses, like video calls or computer games. In these instances, a slower response time will make the application feel slow, even if the data itself transfers at a fast enough speed.
For the standard Starlink tier, users can expect latencies "as low as 20 [milliseconds] in most locations." For Starlink Premium, users can expect a latency of 20 to 40 milliseconds.
Speed test data shows the median fixed broadband latency in the United States is around 14 milliseconds. Mobile latencies ranked at around 33 milliseconds.
SPACEX STARLINK RELEASED DATE:
Starlink satellite Internet is currently available in parts of the US and Canada to people who live between 44 and 53 degrees latitude Starlink plans to be available worldwide by the end of 2022.
SpaceX expects to start shipping Starlink Premium in the second quarter of 2022.
IS STARLINK FASTER THAN 5G And FIBER?
Fiber's latency speed is around 17ms—slightly faster than that of cable internet, which is usually around 20-30ms. The current latency for Starlink compared to fiber is higher, however, Starlink latency is expected to be below 20 milliseconds (ms) in the future, and eventually reach under 10ms.
-Satellite internet's greatest strength is its reach, not its speed, but the speeds from Starlink are still respectable and still a little better than 5G is currently. Though Starlink is slightly faster than 5G (though still comparable), it seems 5G may hold greater potential for speed in the long run.
OK, start at the beginning: What is Starlink, exactly?
Technically a division within SpaceX, Starlink is also the name of the spaceflight company's growing network — or "constellation" — of orbital satellites. The development of that network began in 2015, with the first prototype satellites launched into orbit in 2018.
In the years since, SpaceX has deployed nearly 2,000 Starlink satellites into orbit across dozens of successful launches, the most recent of which took place on Jan 6 and delivered another 49 satellites into orbit. That brings the total number of satellites in the constellation up to 1,993 though some of those satellites are prototypes or nonoperational units that aren't functioning parts of the network.