1. High Price: The iPhone 15 Pro starts at $999, and the Pro Max starts at $1,199, which might be considered expensive compared to other smartphones.
2. Limited Base Storage: The base storage option for the iPhone 15 Pro is 128GB, which might need to be increased for users who require more storage without upgrading to a higher-priced model.
3. Proprietary Ecosystem: While the iPhone's ecosystem offers seamless integration with other Apple products and services, it can be limiting for users who prefer a more open and customizable platform.
4. Notable Features May Require Additional Investment: Features like iCloud+ and bonus offerings, while attractive, may require users to subscribe to additional services, incurring extra costs.
5. Sustainability Challenges: Despite Apple's efforts in environmental initiatives, some users may still be concerned about the overall environmental impact of smartphone production and consumption.
6. Premium Materials May Be Prone to Damage: While aerospace-grade titanium and ceramic shields offer durability, premium materials like these can be more susceptible to scratches and damage, potentially necessitating protective cases.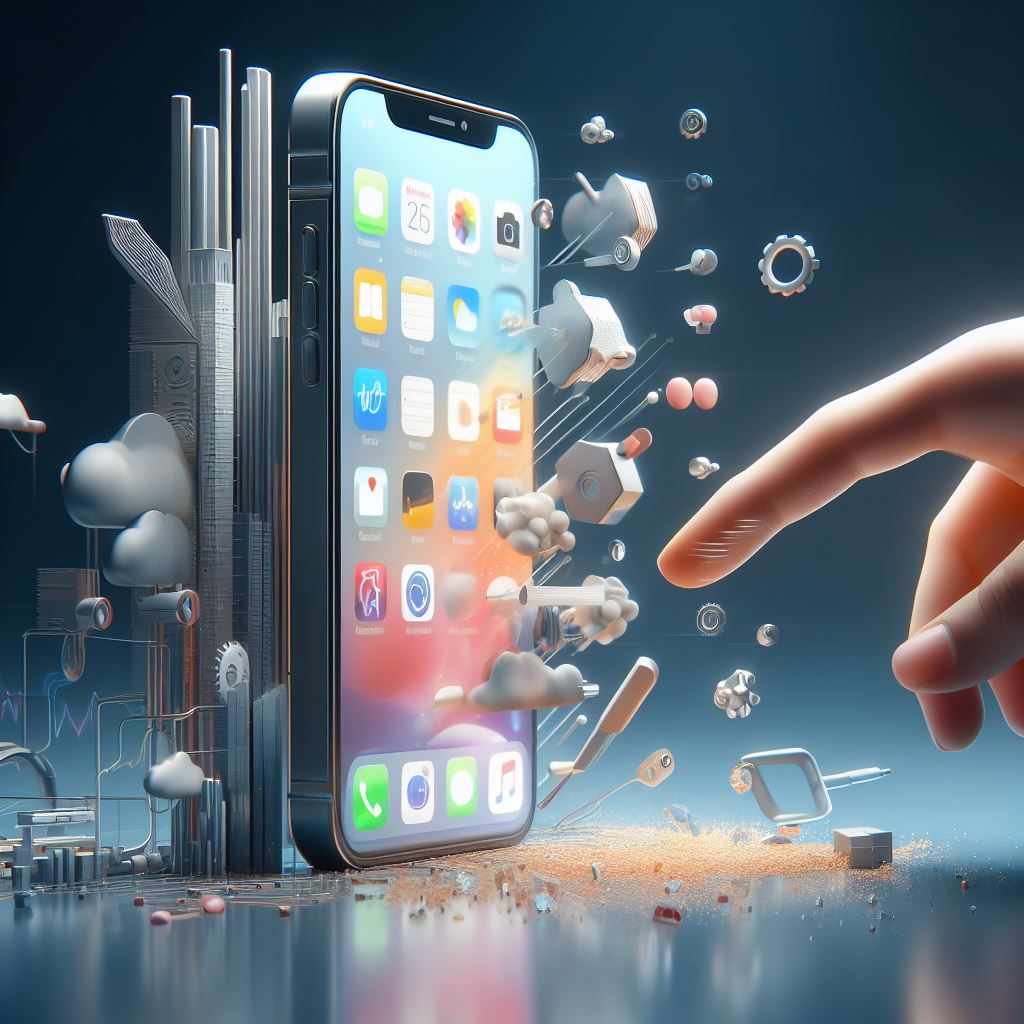 Top 10 standout features of the iPhone 15:
1. Aerospace-Grade Titanium Build: The iPhone 15 boasts a premium design with an aerospace-grade titanium frame, providing strength and a lightweight feel. This material choice ensures durability while maintaining a sleek and elegant appearance.
2. Ceramic Shield and Tough Glass: The device features a Ceramic Shield on the front and robust back glass, enhancing its resistance to scratches and drops. This combination of materials helps protect your investment.
3. Powerful A17 Pro Chip: The iPhone 15 is powered by the industry's first 3-nanometer chip, the A17 Pro. This chip offers up to 10% faster CPU performance and a 2x faster Neural Engine, significantly boosting processing power.
4. High-Performance GPU: With a 20% faster 6-core GPU and hardware-accelerated ray tracing, the iPhone 15 ensures exceptional graphics performance. This feature elevates gaming experiences to console-quality levels.
5. Versatile Camera System: The camera system includes a 48MP primary camera capable of super-high-resolution photography. It also offers three popular focal lengths, telephoto options, and advanced stabilization, resulting in outstanding photography and videography capabilities.
6. 5G Connectivity: The iPhone 15 supports super-fast 5G connectivity, ensuring lightning-fast internet speeds for streaming, downloading, and online activities.
7. Advanced Wireless Features: It includes a USB-C connector, second-generation Ultra Wideband chip for Precision Finding, and Wi-Fi 6E for faster wireless performance. These features enhance connectivity and device interaction.
8. Safety and Assistance Features: The iPhone 15 introduces features like Crash Detection, Emergency SOS via satellite, and Roadside Assistance through AAA connectivity. These functionalities contribute to user safety in emergencies.
9. Environmental Initiatives: Apple's commitment to sustainability is evident in the iPhone 15, with features like recycled materials and reduced plastic packaging, aligning with environmental consciousness.
10. iCloud+ and Bonus Offerings: Users can benefit from iCloud+ with expanded storage options and three free months of Apple Arcade and Apple Fitness+ when purchasing an iPhone 15 Pro, enhancing the overall value of the device.
Introduction:
Apple released four brand-new iPhone models at their Wonderlust launch event on September 12, 2023: iPhone 15, iPhone 15 Plus, 15 Pro and 15 Pro Max.
This article covers key details, including pricing, tech specs, design changes, reported problems, and buying advice.
New iPhone Names and Launch Date:
These new iPhone models include an iPhone 15, an iPhone 15 Plus, an iPhone 15 Pro, and an iPhone 15 Pro Max.
They were announced on September 12, 2023, with pre-orders starting on September 15 and the official release on September 22.
iPhone 15 Series Prices:
iPhone 15 prices (for the unlocked version) start at $799 for 128GB, $899 for 256GB, and $1,099 for 512 GB.
iPhone 15 Plus prices start at $899, $999, and $1,199 for the same storage options.
iPhone 15 Pro prices range from $999 to $1,499, depending on storage (128GB, 256GB, 512GB, and 1TB).
iPhone 15 Pro Max prices start at $1,199 and go up to $1,599, with the same storage options.
Notably, the iPhone 15 Pro Max now starts at 256GB instead of 128GB, making it a better value.
Choosing the Right Model:
The choice between iPhone 15, Plus, Pro, or Pro Max depends on your budget, needs, and the phone you're upgrading from.
Several articles are provided for guidance, including a comparison chart and advice on upgrading from specific older iPhone models.
Design Changes:
All four iPhone 15 models have received design changes, including slight curves on the back edges for better ergonomics.
The iPhone 15 and 15 Plus feature a color-infused back glass with a textured matte finish.
The Pro models are made of titanium, offering improved strength-to-weight ratios.
Pro models also feature an Action button, replacing the mute switch and the Dynamic Island.
New Features:
USB-C ports are now standard on all four 2023 iPhones, with Pro models supporting faster data transfers at 10Gbps.
Reverse charging is a new feature, allowing you to charge your Apple Watch or AirPods Pro by plugging them into your phone.
Pro models boast photography enhancements, such as a 5x optical zoom camera and ProMotion display technology.
Apple has increased its use of recycled materials in these iPhones, emphasizing environmental sustainability.
Tech Specs:
iPhone 15 features the A16 Bionic processor, while Pro models are equipped with the new A17 Pro chip made using a 3nm process.
Different display sizes, camera configurations, and storage options are available across the models.
Battery life estimates, charging capabilities, and connectivity options are specified.
All four models have IP68 dust and water resistance.
Upcoming Apple Events (2023 and 2024):
The article discusses the possibility of future Apple events in 2023 and 2024, including a potential late-fall event and a spring event in 2024.
It also mentions the expected launch of the iPhone 16 in September 2024.
iPhone 15 Pro and Pro Max Overview:
Apple unveiled the iPhone 15 Pro and Pro Max, featuring aerospace-grade titanium strong yet lightweight frames.
These models offer a customizable Action button, advanced camera systems with the equivalent of seven pro lenses, and the A17 Pro chip for high performance.
They come in four stunning finishes: black titanium, white titanium, blue titanium, and natural titanium.
The phones support USB 3 for faster data transfer and introduce Roadside Assistance via satellite in the U.S.
Overheating Issues:
Some users reported overheating issues with the iPhone 15 Pro and Pro Max, even during basic tasks like web browsing.
Apple initially attributed the issue to normal conditions but later acknowledged a software bug in iOS 17 as a contributing factor.
The company also mentioned that updates to certain third-party apps were causing CPU overload and overheating.
Crackling Sound Issues:
Users complained about crackling and distorted audio from the built-in speakers, particularly when the volume was turned up.
It's unclear whether this issue is hardware or software-related, but Apple has not officially acknowledged it.
A17 Pro Chip and Camera Improvements:
The iPhone 15 Pro and Pro Max are powered by the A17 Pro chip, featuring significant GPU improvements and a faster Neural Engine.
This camera system includes a 48MP Main camera with three focal length options and three Telephoto cameras (3x for the Pro Max model and 5x Telephoto for the Basic model).
Improved Night mode, Smart HDR, and the ability to take portraits without entering Portrait mode are highlighted.
Wireless Performance and Connectivity:
Both models support USB-C, enabling fast charging and data transfer.
The second-generation Ultra Wideband chip allows for improved Precision Finding in Find My, even in crowded places.
Wi-Fi 6E is supported for faster wireless performance, and Thread compatibility is introduced.
Environmental Focus:
Apple emphasizes its environmental commitment by using recycled materials in the phones' construction.
iPhone 15 Pro and Pro Max use 100% recycled aluminum, cobalt, and rare earth elements in various components.
The company is also introducing environmentally friendly accessories like the FineWoven Case and Wallet with MagSafe.
iOS 17 and Software Updates:
iOS 17 introduces several new features, including Contact Posters, Live Voicemail, enhanced Messages, and StandBy mode.
It also includes updates to Safari, Journal app, autocorrect, Dictation, and password sharing via iCloud Keychain.
Pricing and Availability:
iPhone 15 Pro starts at $999 (U.S.) with various storage capacities, and iPhone 15 Pro Max starts at $1,199 (U.S.).
Customers can trade their existing iPhones for credit and take advantage of carrier offers.
Pre-orders for these models began on September 15, with availability starting September 22 in multiple countries.
iCloud+ Plans:
iCloud+ will offer new storage plans, including 6TB for $29.99 (U.S.) per month and 12TB for $59.99 (U.S.) per month.
These plans include features like Private Relay, Hide My Email, Custom Email Domains, and HomeKit Secure Video support.
Apple introduced the iPhone 15 Pro and iPhone 15 Pro Max, their latest high-end flagship smartphones, alongside the iPhone 15 and iPhone 15 Plus. These Pro models offer several advanced features compared to the standard iPhone 15 devices, including enhanced camera technology, a superior display, a faster A17 chip, and more.
Design:
The iPhone 15 Pro models come in 6.1- and 6.7-inch sizes, similar to the iPhone 14 Pro models.
Apple has replaced the stainless steel frame with a new titanium alloy frame used in spacecraft, making the devices lighter.
New titanium color options include white, black, natural, and blue.
The frame design has more contoured edges, and the display bezels are thinner.
The front is protected by Ceramic Shield, Apple's toughest smartphone glass.
Display:
These models feature the Super Retina XDR Display with Always-On technology and a 120Hz ProMotion refresh rate.
The iPhone 15 Pro Max has a resolution of 2796×1290, while the iPhone 15 Pro has a resolution of 2556×1179.
The display bezels have been slimmed down, and there's a Dynamic Island at the top.
USB-C Port:
Instead of a Lightning port, the iPhone 15 Pro models have a USB-C port with USB 3 transfer speeds up to 10Gb/s.
Charging is done using a USB-C cable, allowing compatibility with other Apple devices like the iPad and Mac.
These devices support 15W MagSafe charging and Qi2 wireless charging.
Action Button:
A customizable Action button replaces the mute switch, offering functions such as launching the camera, activating the flashlight, recording voice memos, or triggering shortcuts.
It provides visual feedback through the Dynamic Island along with haptic feedback.
Camera:
An upgraded 48-megapixel Main camera offers improved low-light performance and a default 24-megapixel image resolution.
The Main camera supports focal lengths (24mm, 28mm, and 35mm) and can capture 48-megapixel HEIF images.
Portrait photos are captured automatically when a person or pet is in the frame or tapping to focus.
There are notable camera improvements in enhanced night mode, Smart HDR 5, and improved image quality.
A17 Pro Chip:
The A17 Pro is Apple's first 3-nanometer chip, with significant GPU and CPU performance gains compared to the A16.
It introduced hardware-accelerated ray tracing for console-like gaming experiences and improved augmented reality apps.
A dedicated AV1 decoder enhances video streaming efficiency.
These models support external storage for recording 4K 60fps ProRes video with an option for Log encoding.
Later in the year, they will support 3D spatial video recording for the Apple Vision Pro.
Connectivity:
The second-generation Ultra Wideband chip enables longer-range connections between iPhones.
Precision Finding for Find My Friends is improved with this connectivity.
Wi-Fi 6E support provides faster Wi-Fi speeds and access to 6GHz bands with compatible routers.
Thread support is added for Home app integrations.
Emergency SOS via Satellite:
Emergency SOS via satellite now includes Emergency Roadside Assistance via satellite, partnering with AAA in the U.S.
This feature allows users to seek help in areas without cellular or Wi-Fi signal coverage.
Design and Build:
1. Aerospace-Grade Titanium Frame:
The iPhone 15 boasts a frame crafted from aerospace-grade titanium, known for its exceptional strength-to-weight ratio. This material enhances durability and contributes to a lightweight and robust design.
2. Elegant Brush Texture:
This device boasts an exquisite brush texture for added sophistication. When combined with premium materials, this ensures an iPhone that not only performs exceptionally well but exudes luxury as well.
3. Contoured Edges for Sleek Aesthetics:
The iPhone 15's contoured edges are crucial to its overall aesthetics. These carefully designed edges enhance its visual appeal and improve the device's grip, making it comfortable to hold.
4. Durable Ceramic Shield:
On the front of the iPhone 15, you'll find the Ceramic Shield, a highly durable material that offers increased protection against drops and impact. It's engineered to be more challenging than traditional glass, reducing the risk of screen damage.
5. Tough Back Glass:
This device comes equipped with a toughened back glass that enhances both aesthetics and overall durability, featuring features designed to withstand daily use and tear.
6. Ultra-Thin Borders:
The iPhone 15 boasts the thinnest borders ever seen on an iPhone. This reduction in bezel size maximizes the screen-to-body ratio, offering users an immersive display experience.
7. Thermo-Mechanical Bonding Process:
Apple utilizes an advanced thermo-mechanical bonding process to seamlessly join the aerospace-grade titanium and recycled aluminum components. This process enhances structural integrity and maintains the device's sleek profile.
8. Stunning Finishes:
The iPhone 15 has four stunning finishes, giving users plenty of style options that suit their tastes and lifestyles. Users may select black, white, blue, or natural titanium according to personal taste and preference.
Performance:
1. Cutting-Edge A17 Pro Chip:
The iPhone 15 has the groundbreaking A17 Pro chip, utilizing the industry's first 3-nanometer manufacturing process. This technological leap improves efficiency, power management, and overall performance.
2. Enhanced CPU Performance:
With the A17 Pro chip, users can expect up to a 10% boost in CPU performance compared to previous models. This increase in processing power enables faster app launches and smoother multitasking.
3. 2x Faster Neural Engine:
Now twice as fast, the Neural Engine powers AI and machine learning tasks, enhancing facial recognition, augmented reality experiences, and overall device responsiveness.
4. Advanced GPU with Ray Tracing:
The iPhone 15 features a 6-core GPU that is 20% faster and includes hardware-accelerated ray tracing capabilities. This enables console-quality gaming experiences with titles like Resident Evil Village and Assassin's Creed Mirage, offering stunning graphics and realism.
5. Dedicated AV1 Decoder:
For high-quality video streaming, the iPhone 15 includes a dedicated AV1 decoder. This ensures that users can enjoy streaming content in superb quality with efficient compression technology.
6. USB 3 Support:
This device supports USB 3, providing lightning-fast data transfer speeds up to 10 Gbps for quick file, photo, and video transfers. Users can quickly share files, photos, and videos.
7. ProRes Video Recording:
The iPhone 15 provides high-resolution ProRes recording up to 4K at 60 frames per second for exceptional video quality and post-production flexibility, providing content creators with transformative recording capability.
8. Support for ACES (Academy Color Encoding System):
The iPhone 15 is the first smartphone to support ACES, the Academy Color Encoding System. This ensures the device delivers incredibly accurate and consistent color reproduction, ideal for professional photographers and videographers.
Camera System:
The camera system on the iPhone 15 is a technological marvel designed to capture stunning photos and videos with exceptional clarity and versatility.
1. 48MP Main Camera:
The iPhone 15 boasts a 48MP main camera equipped with an ultra-high resolution sensor and by default captures photos at 24MP for crisp and detailed pictures in any light condition.
2. Versatile Focal Lengths:
Users can switch between three popular focal lengths – 24 mm, 28 mm, and 35 mm. This versatility allows for creative control over your photography, whether you're capturing wide-angle landscapes or close-up portraits.
3. Telephoto Cameras (iPhone 15 Pro Max):
The iPhone 15 Pro Max features two telephoto cameras, offering 3x and 5x optical zoom capabilities. These cameras excel in capturing distant subjects with clarity and precision.
4. Tetraprism Design for Telephoto Camera:
The telephoto cameras on the iPhone 15 Pro Max utilize a tetraprism design, which enhances light capture and improves image stabilization. This technology ensures that even zoomed-in shots are sharp and steady.
5. Next-Generation Portraits:
With advanced depth capture technology, the iPhone 15 produces portrait photos with beautiful bokeh effects and subject separation. Users can achieve this without switching to Portrait mode, streamlining the photography process.
6. Improved Night Mode:
Night mode on the iPhone 15 has been enhanced to deliver sharper details and brighter low-light shots. This improvement is especially useful for capturing clear and captivating photos in challenging lighting conditions.
7. Smart HDR:
Smart HDR technology optimizes skin tones and dynamic range in photos. This ensures that your subjects look their best and photos exhibit impressive contrast and color accuracy.
8. ProRAW and HEIF Image Support:
The iPhone 15 supports 48MP ProRAW image format, allowing professional photographers to capture and edit photos with maximum flexibility. High-Efficiency Image File (HEIF) support also ensures efficient storage of high-quality images.
9. Spatial Video Capture (Apple Vision Pro – Coming Soon):
The iPhone 15 is set to introduce spatial video capture with Apple Vision Pro (coming soon). This technology promises to revolutionize video recording by providing immersive and dynamic video experiences.
Wireless and Connectivity:
The iPhone 15 is designed to keep you seamlessly connected and equipped with the latest wireless technologies, ensuring fast data transfer, precise tracking, and excellent call quality.
1. USB-C Connector:
Including a USB-C connector enables versatile functionality, allowing for fast charging and high-speed data transfers. This universal connector enhances your connectivity options.
2. Second-Generation Ultra Wideband (UWB) Chip:
With the second-generation UWB chip, the iPhone 15 offers improved range and Precision Finding. This technology is convenient for locating compatible devices with pinpoint accuracy, making it easier to find misplaced items.
3. Wi-Fi 6E:
The iPhone 15 supports Wi-Fi 6E, providing faster wireless performance and greater capacity for multiple connected devices. This ensures smooth streaming, faster downloads, and reduced latency for online activities.
4. Thread Integration:
The iPhone 15 is the first smartphone to offer Thread integration, allowing seamless compatibility with the Home app. This feature enhances smart home automation and simplifies device control, making your home more innovative and more convenient.
5. Super-Fast 5G Support:
The iPhone 15 has ultrafast 5G support for lightning-fast internet speeds and low latency, guaranteeing smooth streaming videos, online gaming experiences, and web browsing sessions – no matter the workload! You're assured of an uninterrupted, responsive user experience every time.
6. MagSafe and Qi Wireless Charging:
MagSafe technology ensures effortless wireless charging and easy attachment of MagSafe accessories, while Qi wireless charging compatibility allows for flexible and convenient charging options.
7. Improved Call Quality:
With Voice Isolation technology, the iPhone 15 enhances audio quality during phone calls. Background noise is minimized, ensuring crystal-clear conversations even in noisy environments.
8. eSIM Support:
The iPhone 15 supports eSIM technology, offering flexibility and convenience in choosing your carrier. It is compatible with more than 295 carriers and prepaid plans across over 50 countries, allowing you to easily switch between carriers without needing physical SIM cards.
Safety and Assistance:
The iPhone 15 prioritizes your safety and offers a range of features and enhancements to assist you in various situations while maintaining your privacy and providing an improved user experience.
1. Crash Detection and Emergency SOS via Satellite:
The iPhone 15 is equipped with advanced safety features, including crash detection. In emergencies, it can automatically detect crashes and send distress signals via satellite, ensuring that help arrives promptly when needed.
2. Roadside Assistance via Satellite with AAA Connectivity:
The iPhone 15's satellite connectivity extends to roadside assistance, seamlessly integrating with AAA services. In case of vehicle breakdowns or emergencies on the road, you can request assistance directly from your device.
3. iOS 17 Enhancements:
Running on iOS 17, the iPhone 15 introduces numerous enhancements across its core apps. Notable improvements include enhanced features in the Phone app, Messages, and Safari, making your daily interactions and web browsing more efficient and enjoyable.
4. NameDrop for Easy Contact Sharing:
With NameDrop, sharing contact information becomes effortless. You can quickly and conveniently share your contact details with others, streamlining connecting with new contacts and acquaintances.
5. StandBy for Glanceable Information While Charging:
StandBy is a feature that provides at-a-glance information while your iPhone is charging. It offers a quick overview of notifications, calendar events, and other essential details, ensuring you stay informed even when your device is not in use.
6. Interactive Widgets for Quick Actions:
Interactive widgets on the iPhone 15's home screen enable quick access to essential actions and information. These customizable widgets allow you to tailor your device's interface to suit your preferences and needs.
7. Improved Privacy with Private Browsing in Safari:
The iPhone 15 takes privacy seriously and enhances online security with Private Browsing in Safari. This feature ensures that your browsing history and data are kept private, giving you peace of mind when exploring the web.
8. Journal App for Gratitude Journaling:
To promote mental well-being, the iPhone 15 introduces a dedicated journal app. This app allows you to keep a gratitude journal, helping you reflect on positive aspects of your life and maintain a positive outlook.
Environmental Initiatives:
Apple's commitment to environmental sustainability is evident in the iPhone 15, which incorporates several eco-friendly initiatives to reduce its environmental footprint. Here are the key environmental initiatives associated with the iPhone 15:
1. More Recycled Content:
The iPhone 15 utilizes a significant amount of recycled materials in its construction. This includes using 100% recycled aluminum, which reduces the need for mining and the associated environmental impact. Additionally, recycled cobalt is employed in manufacturing, minimizing the demand for newly mined resources.
2. Recycled Rare Earth Elements and Gold:
To further reduce the reliance on mining, the iPhone 15 incorporates recycled rare earth elements and gold in its components. This sustainable sourcing approach helps conserve these valuable resources while decreasing the environmental impact of electronic device production.
3. Reduced Plastic Packaging:
Apple has taken steps to minimize plastic waste by reducing the use of traditional plastic packaging. Instead, fiber-based materials are utilized for packaging, which is more environmentally friendly and recyclable. This move aligns with Apple's goal to minimize packaging waste.
4. Elimination of Leather:
In line with its sustainability efforts, Apple has ceased using leather in its products, including the iPhone 15. This decision reflects the company's commitment to ethical and eco-conscious materials sourcing.
5. FineWoven Accessories:
The iPhone 15 accessories, such as cases and covers, are designed sustainably. Apple offers FineWoven accessories made from 68% post-consumer recycled content. This reduces the demand for new materials and encourages recycling.
In summary, the iPhone 15 demonstrates Apple's ongoing dedication to environmental sustainability by incorporating recycled materials, minimizing plastic packaging, eliminating leather, and offering eco-friendly accessories. These initiatives contribute to a more environmentally responsible product and align with Apple's broader goal of reducing its environmental impact and conserving valuable resources.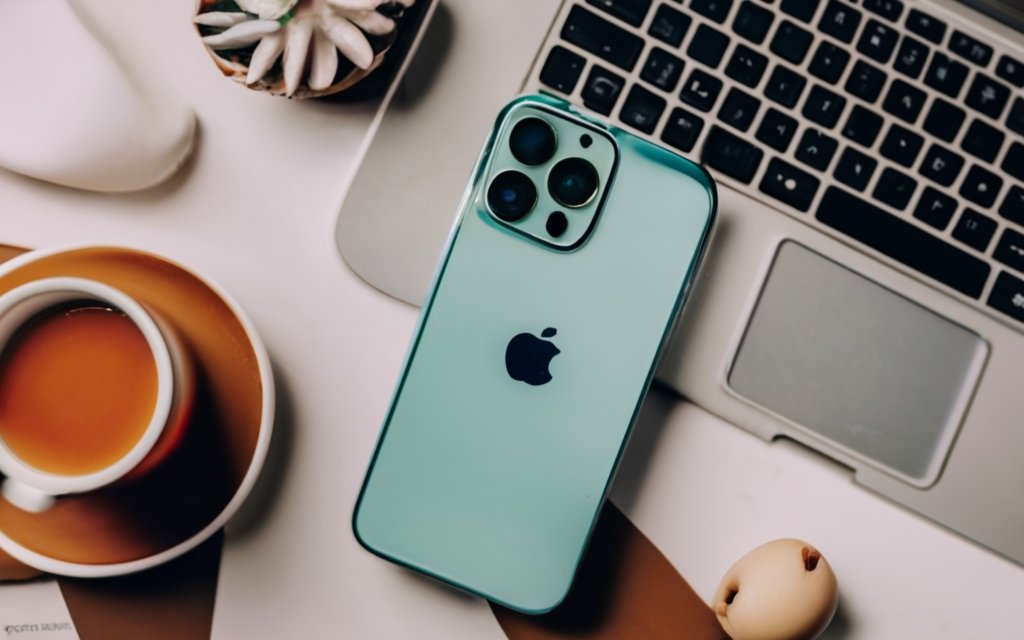 Pricing and Availability:
The iPhone 15 series offers a range of models and storage options to cater to various preferences and needs. Here's a detailed overview of the pricing and availability details for the iPhone 15:
iPhone 15 Pro Pricing:
The iPhone 15 Pro starts at $999, making it accessible to many customers.
These flash drives come equipped with storage capacities ranging from 128GB, 256GB, and 1TB, so users can select their ideal capacity option for their needs.
iPhone 15 Pro Max Pricing:
The larger and feature-packed iPhone 15 Pro Max is priced at $1,199, providing a premium option for those seeking the best Apple offers.
It is available in 256GB, 512GB, and 1TB storage options, catering to users with varying storage needs.
Trade-in Options:
Customers can trade in their existing devices when purchasing the iPhone 15 series. This allows them to receive credit toward their new iPhone, making it more affordable and environmentally responsible.
Pre-order and Availability:
Pre-orders for the iPhone 15 series commenced on September 15, 2023. This allows eager customers to secure their devices ahead of the official release.
The iPhone 15 series became available for purchase on September 22, 2023, ensuring that customers can get their hands on the latest Apple technology.
iCloud+ Storage Plans:
iCloud+ offers new storage plans, with 6TB of storage options priced at $29.99 per month and 12TB of storage available for $59.99 per month. These expanded storage options accommodate the growing storage needs of users in today's digital age.
Bonus Offerings:
As an added incentive, Apple is offering three free months of Apple Arcade and Apple Fitness+ with an iPhone 15 Pro. This enhances the overall value proposition for customers, providing access to various entertainment and fitness services.