Ibiza, also known as the White Isle, is famous for its vibrant nightlife, with numerous clubs that have defined the global electronic music scene for decades. But it's not just about the nightlife. The island is also home to an impressive selection of beach clubs that combine the beauty of the Mediterranean with world-class entertainment and dining. Here are some of the best beach clubs you can visit on this iconic island.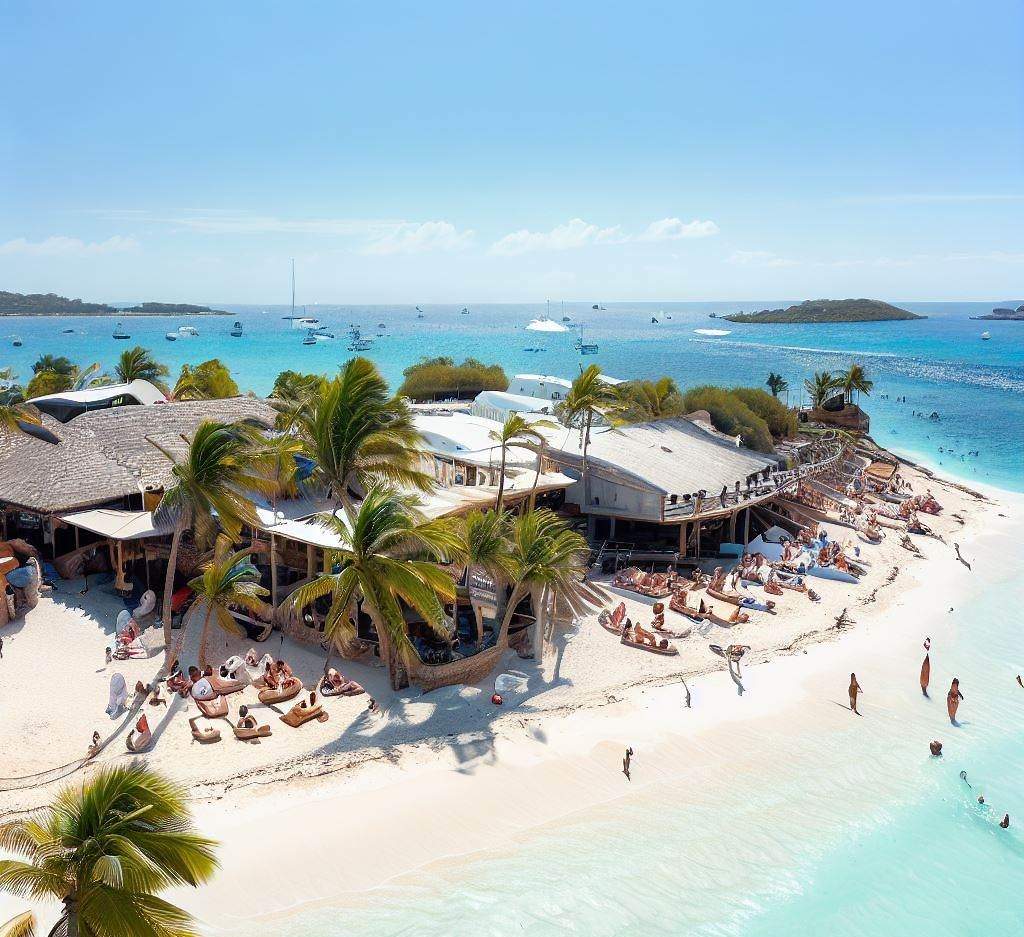 Blue Marlin Ibiza:
In the beautiful Cala Jondal Bay, Blue Marlin is more than a beach club – it's an experience. Offering an enticing blend of fine dining, live music, and trendy beach vibes, it remains a top choice for celebrities and partygoers.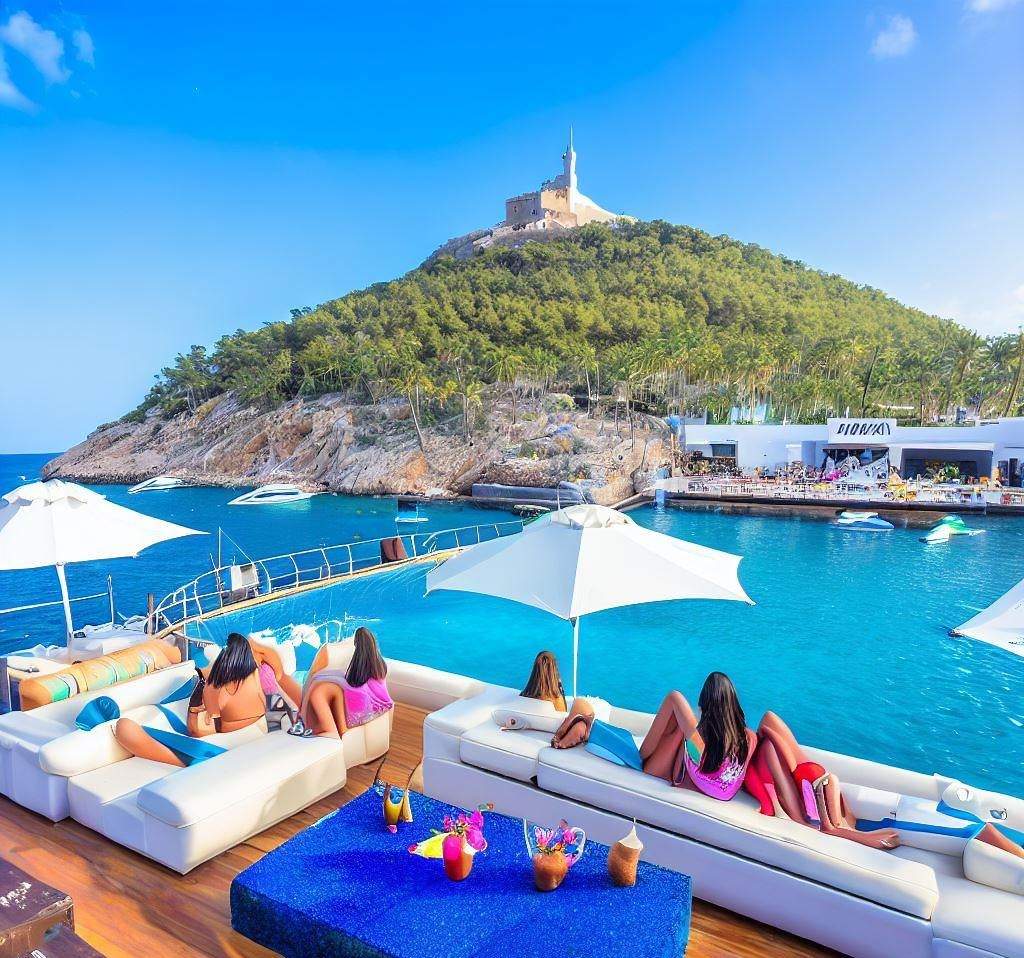 Ushuaïa Beach Club:
Situated in Playa d'en Bossa, Ushuaïa is not just a beach club but a hotel and a club all rolled into one. Its open-air parties are legendary, attracting top DJs from around the globe.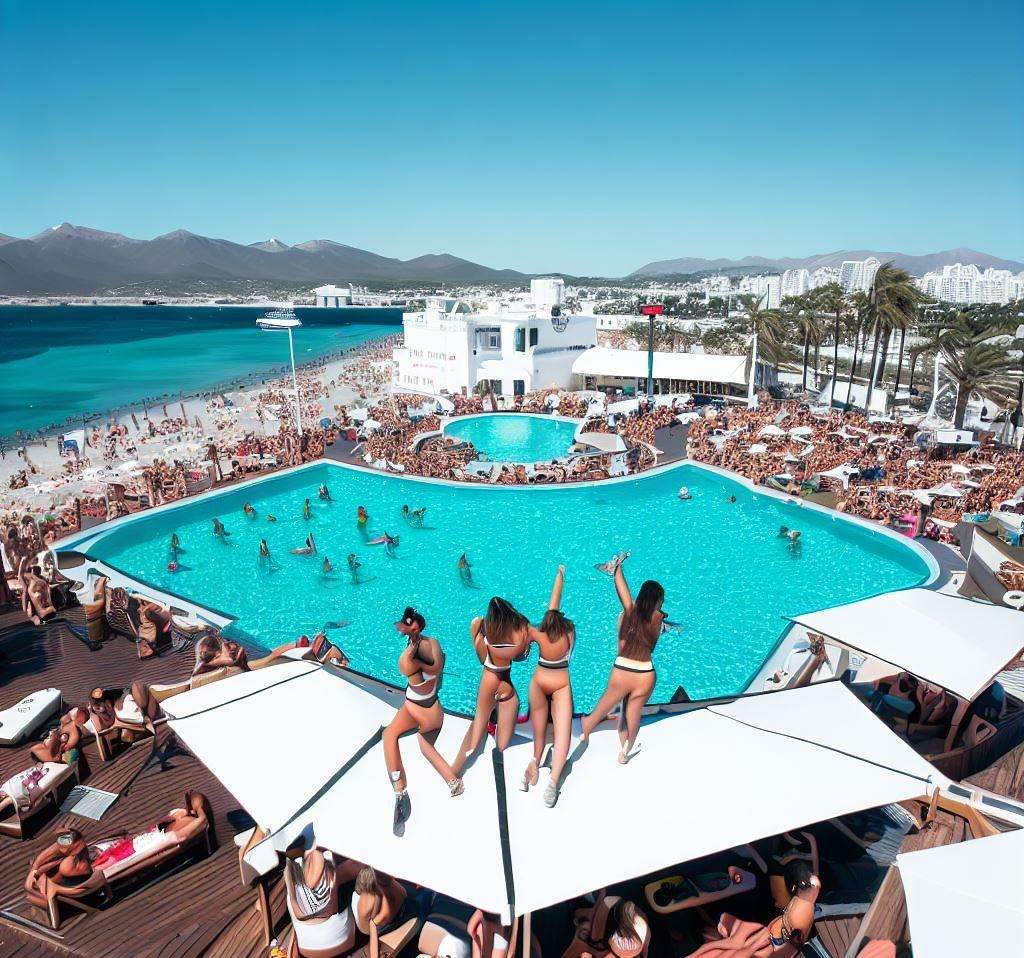 Nikki Beach:
On the island's East Coast, Nikki Beach is renowned for its glamorous atmosphere and stunning ocean views. This club features chic poolside cabanas, exquisite cuisine, and an energetic vibe that encapsulates Ibiza's fun-loving spirit.
Ocean Beach Ibiza:
Based in San Antonio, this club is synonymous with extravagant pool parties, providing the ultimate day club experience with stunning views of the Mediterranean.
Amante Beach Club:
Located in a stunning, secluded bay in Sol d'en Serra, Amante offers a serene atmosphere. This place is perfect for a relaxing day by the sea, accompanied by a fantastic Mediterranean menu.
These beach clubs are renowned for their top-notch service, vibrant atmosphere, and unique offerings. It is important to note that each club has its unique style. Blue Marlin and Ushuaïa are known for their energetic parties featuring international DJs, while Amante provides a more relaxed, chilled-out vibe. On the other hand, Nikki Beach and Ocean Beach are all about chic, upscale fun in the sun.
However, the choices don't end there. There are more hidden gems on this beautiful island, such as Cala Bassa Beach Club with its crystalline waters and Atzaro Beach Club in Cala Nova, offering a truly authentic, laid-back Ibizan experience.
Despite their differences, one thing remains consistent amongst these beach clubs: their commitment to creating memorable experiences. They go beyond the usual expectations of beachside relaxation, offering exceptional service and entertainment while letting you enjoy the picturesque views of the Mediterranean.
Nonetheless, visiting Ibiza is complete with exploring the vibrant nightlife that has put it on the global map. Clubs like Pacha, Amnesia, and Ushuaïa offer thrilling night-time experiences that perfectly encapsulate the island's hedonistic spirit.
In conclusion, Ibiza's beach clubs are much more than places to sunbathe and swim. They offer a distinctive blend of food, music, and culture, all set against the stunning backdrop of the Mediterranean. The wide variety of experiences ensures that everyone can find their paradise on the island, whether you're seeking relaxation, gastronomy, or the pulsating rhythm of Ibiza's legendary parties.
As you journey to Ibiza, remember to pace yourself, stay hydrated, and, most importantly, soak in the blissful atmosphere of the island. Ibiza's beach clubs are waiting to deliver an experience that will leave an indelible impression. Don't just visit Ibiza; live it.