Introduction:
Europe is a continent renowned for its timeless charm, world-famous landmarks, and bustling metropolises. Destinations like Paris, Rome, and Barcelona often steal the spotlight, leaving lesser-known gems waiting to be discovered. This article is dedicated to unearthing Europe's most underrated and overlooked treasures that offer rich culture, breathtaking scenery, and unforgettable experiences. From the mystical Faroe Islands to the historic towns of Sibiu and Olomouc, Europe has much more to offer than meets the eye. We will highlight these hidden destinations and why they deserve your attention.
The Faroe Islands – A Natural Wonderland:
Tucked away in the North Atlantic Ocean, the Faroe Islands are a secluded paradise that often escapes the radar of most travelers. This archipelago consists of 18 volcanic islands, each brimming with awe-inspiring landscapes. The Faroe Islands are a nature lover's dream, from rugged cliffs to serene fjords.
Their unique culture and warm hospitality complement the islands' dramatic scenery. The locals, known as the Faroese, have a deep connection with their environment and are more than willing to share their stories and traditions with visitors. Traditional Faroese cuisine, featuring local delicacies like fermented fish and lamb, offers a culinary adventure for the curious traveler.
One of the standout attractions on the Faroe Islands is the otherworldly village of Gasadalur. Perched on the edge of a cliff, Gasadalur offers breathtaking views of the Múlafossur waterfall, which cascades into the North Atlantic. Hiking enthusiasts can explore the numerous trails and picturesque routes, including the iconic hike to Drangarnir, a pair of sea stacks that rise majestically from the ocean.
The Faroe Islands are remote but worth the journey for travelers seeking a unique blend of natural beauty, culture, and serenity. So, if you're looking for an underrated European destination to reconnect with nature, the Faroe Islands should be on your radar.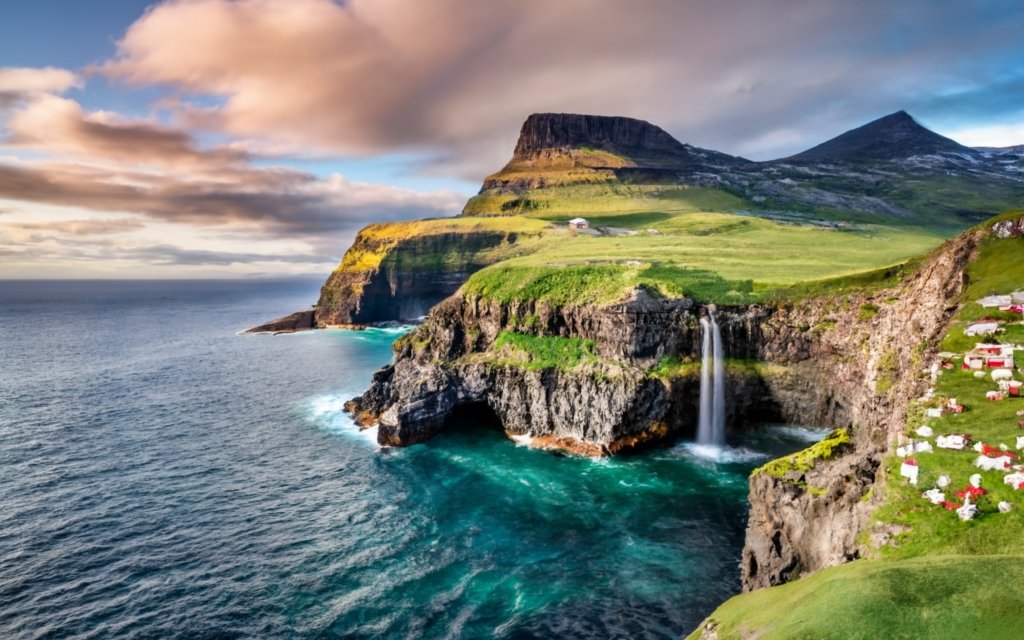 Sibiu, Romania – Transylvania's Hidden Gem:
Transylvania conjures images of Dracula and Gothic castles, but the city of Sibiu is nestled in the heart of this legendary region. This enchanting destination often needs to be noticed, overshadowed by neighboring cities like Brasov or Cluj-Napoca.
Sibiu, however, is a captivating blend of history, architecture, and vibrant culture. The city's Old Town is a maze of cobblestone streets and pastel-colored buildings, creating an atmosphere that transports you to another era. Sibiu's rich history is evident in its well-preserved medieval walls, towers, and churches.
One of the city's standout features is its squares. The Great Square, Huet Square, and the Little Square are lined with cafes, restaurants, and shops, making them ideal for strolls and people-watching. The Bridge of Lies, a historic pedestrian bridge with a unique legend, intrigues Sibiu's charm.
Sibiu is not just a place for history buffs; it's also a thriving cultural hub. The city hosts numerous festivals, including the Sibiu International Theatre Festival, one of Europe's most important theater events. Visitors can also explore the Brukenthal National Museum, showcasing an impressive collection of European art.
Sibiu's underrated status means fewer crowds and a more authentic experience. For travelers with a penchant for history, culture, and picturesque surroundings, Sibiu is a Transylvanian gem well worth the visit.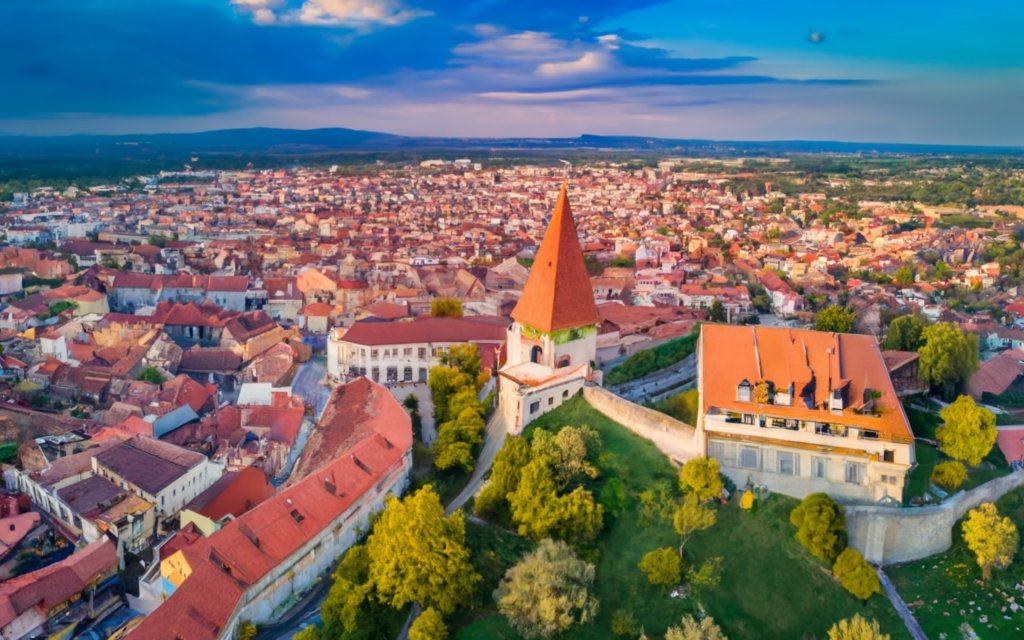 Olomouc, Czech Republic – The Hidden Jewel of Moravia:
Indeed, the Czech Republic is often associated with Prague, known for its beautiful buildings and vibrant culture. But Olomouc's an undiscovered jewel in the country's eastern portion. The capital city often dominates the small town's baroque splendor and long culture.
Olomouc's Old Town is a UNESCO World Heritage location with good reason. It is awe-inspiring with its Holy Trinity Column, an impressive instance of baroque architecture. Olomouc's square, adorned by pastel-colored buildings and an adorable astronomical clock, is an ideal area to walk around. Contrary to the crowded avenues in Prague, Olomouc offers a calmer and more tranquil atmosphere.
The city's most unique tourist attraction is "Olomouc cheese," the local specialty at the cozy cafés of the city. In addition, Olomouc is home to students in high numbers, making for a lively art and culture scene. Live music events, art exhibits, and an energetic environment are common.
If you are a history buff, Olomouc offers various historical places and museums, such as the Archdiocesan Museum and the Museum of Modern Art. The stunning monasteries and churches showcase the vast ecclesiastical legacy.
In Olomouc, You'll be able to explore Olomouc, which is located in the Czech Republic, without the tourist crowds. The city is a more private and intimate Czech experience. It's an undiscovered gem in the middle of Moravia.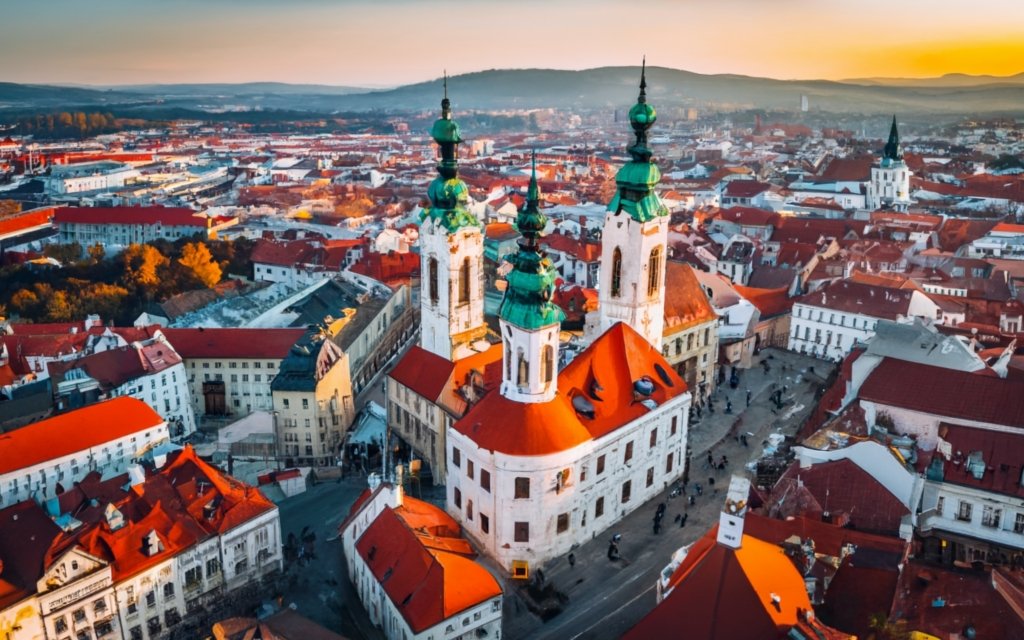 Piran, Slovenia – The Gem of the Adriatic:
When exploring coastal Europe, destinations like Venice, Dubrovnik, and the Amalfi Coast often steal the limelight. However, nestled on the Slovenian coast is the charming town of Piran, a hidden gem of the Adriatic Sea.
Piran's old town is a beautifully preserved medieval wonder. Its narrow, winding streets are perfect for aimless exploration, and the town's main square, Tartini Square, is a vibrant hub for cafes and local life. Overlooking the town is the Church of St. George, which offers panoramic views of the Adriatic.
Piran's Mediterranean ambiance, blended with a unique Slovenian twist, sets it apart. You can enjoy fresh seafood in the local restaurants, sample the famous Piran salt, and explore the town's maritime history at the Maritime Museum.
Piran's proximity to Italy and Croatia makes it an excellent base for exploring the Istrian Peninsula, which boasts picturesque villages, rolling vineyards, and beautiful landscapes.
Piran's quaint charm and serene ambiance are a welcome change from the bustling crowds of more famous coastal destinations. Piran should be at the top of your list if you're seeking a tranquil coastal experience with a touch of European history.
Sintra, Portugal – The Enchanted Garden of Europe:
Portugal is famous for its bustling capital, Lisbon, and the sun-soaked beaches of the Algarve. Yet, just a short drive from Lisbon lies the magical town of Sintra, often called "the Enchanted Garden of Europe."
Sintra's allure lies in its fairytale-like landscapes and romantic architecture. The town is crowned by the Palácio Nacional de Sintra, a palace with distinctive conical chimneys, and the Palácio da Pena, a colorful, eclectic masterpiece that could have been plucked from a storybook.
Sintra is also home to the Quinta da Regaleira, a mesmerizing estate with mysterious grottoes, lush gardens, and a labyrinth of tunnels. The whole area is a UNESCO World Heritage site, and the enchanting beauty of its forests, mountains, and castles is captivating.
Beyond the architectural wonders, Sintra is known for its delectable pastries, particularly the famous traversers, flaky puff pastries filled with almond cream. You can enjoy these treats at the traditional Piriquita bakery, a local institution.
Sintra's proximity to Lisbon makes it an easy day trip, but the town deserves more than a rushed visit. Spend a few days exploring the palaces, gardens, and mystical sites to immerse yourself in this European wonderland fully.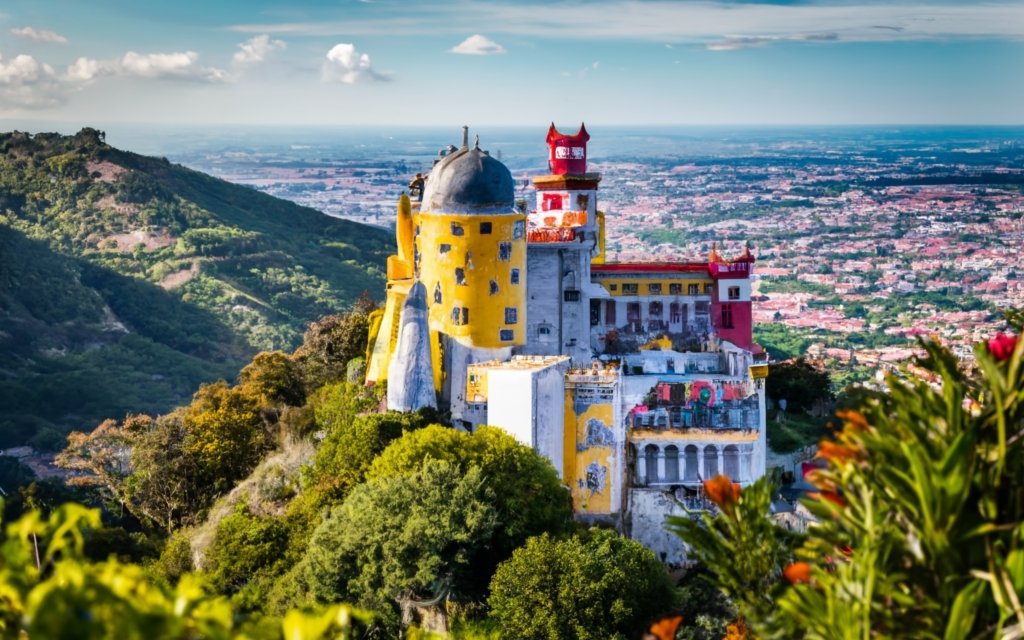 Kotor, Montenegro – The Hidden Jewel of the Balkans:
Montenegro is a hidden treasure of the Balkans and is frequently overlooked by the countries around it as a tourist attraction. Many cities and towns have a presence along the coastline. Kotor is a standout place often overlooked by tourists.
Nestled near the southern part of the Bay of Kotor, this medieval city is a stunning architectural wonder. Its labyrinthine roads, fortified walls, and old buildings will transport you to the past. Kotor City Walls is the most striking in the city, which is a great place to climb for stunning panoramas of the bay and the mountains surrounding it.
The Kotor's Old Town is a UNESCO World Heritage area home to buildings, churches, and squares. The Cathedral is located in Saint Tryphon, a beautiful Romanesque and Gothic building that is an absolute must-visit.
One of the most memorable experiences in Kotor is hiking through the fortress at St. John high above the town. This difficult climb rewards with stunning views and the feeling of achievement.
Kotor is also an entry point to explore Kotor's Bay of Kotor, often described as Europe's most southern Fjord. The charming villages and town of Perast border the bay. Where you can find the renowned Our Lady of the Rocks islet.
Kotor is a little-known gem in the Balkans that offers an authentic holiday experience in an idyllic natural environment. Kotor is ideal for seeking a peaceful alternative to popular coastal areas.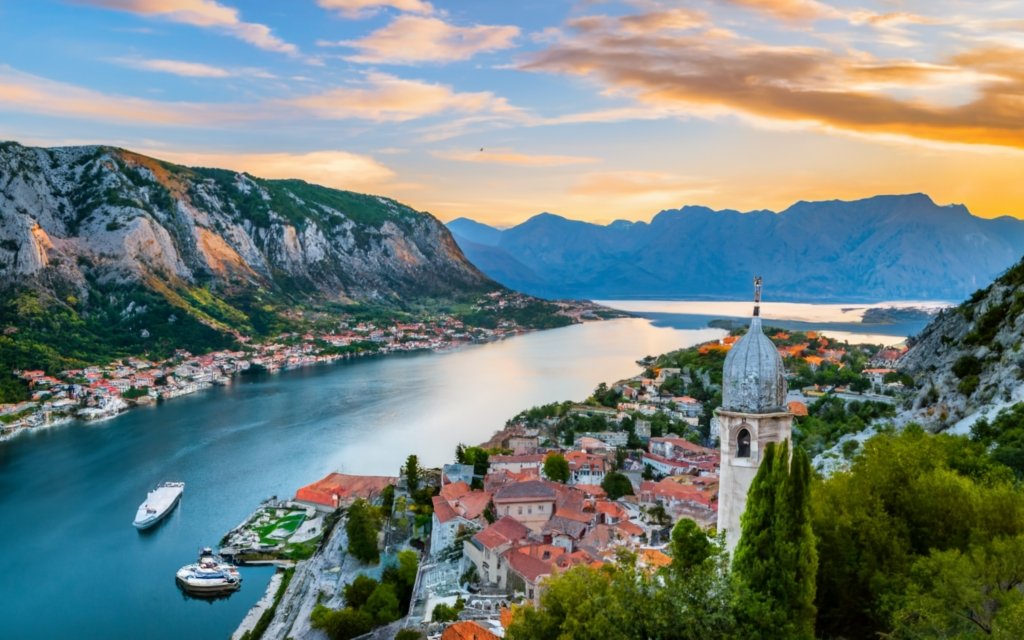 Matera, Italy – The Ancient City of Caves:
Italy offers many famous cities such as Rome, Florence, and Venice. However, Matera is located in Basilicata and is frequently overlooked in the spotlight. The city of the past was built out of the sandstone of a deep ravine. It is believed to be one of the longest-running continuously lived cities.
The unique landscape of Matera is distinctive by the Sassi, a group of caves made from stones that form an intricate urban landscape. The Sassi have been declared a UNESCO World Heritage site, and taking a stroll through this breathtaking landscape is like walking back into the past.
These caves have been transformed into cafes, boutique hotels, and museums. They are a unique combination of contemporary and historic. You can go to this cave, Casa Grotta di Vico Solitario, which is a cave that has been reconstructed from the 18th century home, or savor authentic dishes at one of the eateries that are located in the vicinity.
Matera's breathtaking beauty and historical importance were not lost on Hollywood filmmakers who used it in films like 'The Passion of Christ' and James Bond's flick "No Time to Die."
Matera's unique charm Matera and its importance in the past is what makes it a hidden secret to be discovered in Italy. Matera is a popular choice if you're searching for an area to visit that's away from the main roads and deeply rooted in the olden days.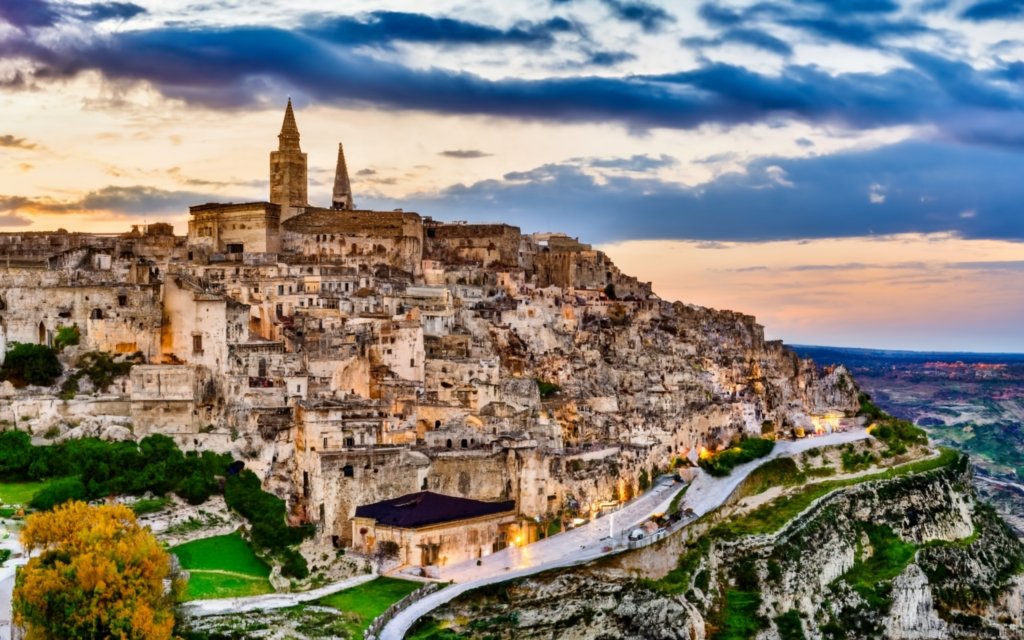 Conclusion:
Europe is an area that's filled with amazing destinations. Although cities such as Paris and Rome continue to draw everyone else's attention, a few hidden places await finding. From the breathtaking nature of the Faroe Islands to the extravagant elegance of Olomouc, as well as the charming coastal appeal of Piran, these lesser-known destinations allow travelers to get away from the chaos and experience real, enriching adventures.
Sibiu's historic charm, Sintra's beautiful gardens, Kotor's unique medieval church, and the caves in Matera's past offer remarkable and memorable experiences for travelers looking to get away from the main roads. In an age where the over-tourism phenomenon is becoming a major issue and the need for conservation is increasing, these under-appreciated European attractions offer the chance to discover the continent's culture and natural treasures more personally and sustainably.
If planning your European excursion, consider adding these undiscovered spots to your travel itinerary. Some of the most enjoyable travel experiences are typically discovered in areas where most people gather, and the tales are rich. Europe's hidden treasures await discovery and are just as fascinating as their more well-known counterparts, if not greater.